---
The mothers were eager to see their children and young girls yearned for the embrace of their mothers; but that counted for nothing for the insensitive jailor that continued to play songs about motherhood
October 5, 2018
---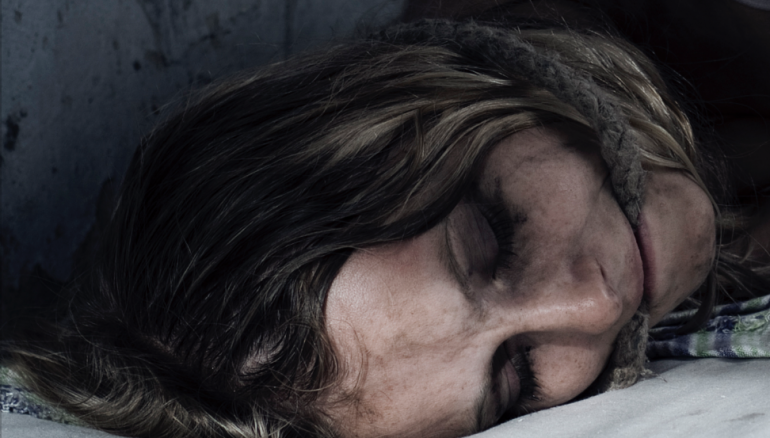 (Zaman Al Wasl)- In the third part of Aida al-Haj Yousif's memos, the former female detainee tells how the Syrian security turned the Mother's Day into a bitter memory. 
Mother's Day feast has eclipsed itself from Syria ever since the outbreak of the revolution against Assad's criminal regime in early 2011. 
Syrian mothers became distressed over their children who were detained in notorious prisons, wounded, martyred, and lost in the Assad detention camps. The 21th of March has become, therefore, an emblem of misfortune for the detained mothers. 
Related:
Aida reveals more torture memos
Former female detainee tells stories of rape, torture in security chambers
Previously, I used to prepare for celebrating this symbolic day by preparing gifts, sweets, juices, decorations and other ritual requirements. But on the mother's day of 2017, which we spent in the central prison of Adra, we wished death to replace celebration. 
On that day the only thing that came of my mouth is the mention of my children: their laughter, their voices, their childish quarrels, all their details passed in front of me as if I were watching a video tape; I spoke about them at the speed of light. When I remembered their laughter, sometimes I cried, sometimes I laughed. 
All the camphor water they used to put in our food and our drinks that aimed at numbing our feelings, made us more or less forget about the people outside prison.  But their dirty herbs did not succeed at making me forget my children despite my wishes at that time to lose my memory or slip into a coma or to leave this unfair life altogether, despite my deepest wish not to see the sun of the day of Eid again. 
Former female detainee brutally beaten in Turkey after revealing rape memos in Assad prisons
As usual, every night at 9:30 pm we had to line up like sheep in order to be inspected by the monstrous guard and his wardens. Our names were spoken aloud and then half an hour later, the lights were turned off. We began the night with a strange dreadfulness, we did not chat, nor did we exchange any words at all; all women prisoners slept with tears filling up their faces. That night I deeply prayed never to wake up again, but I never slept. 
At 7 am, the barbaric jailor who lacks the smallest bit of humanity started playing songs. To make us suffer, the first song on the list was "sit Habayeb" which made us feel dead inside and drowned in our bitter tears. He then passed by our cells kicking the metal with his feet and said in a sarcastic tone: "Everyone has to wake up; the colonel said he wants to celebrate the mother's day with you."
The mothers were eager to see their children and young girls yearned for the embrace of their mothers; but that counted for nothing for the insensitive jailor that continued to play songs about motherhood. 
It was finally time for the three minutes dedicated for phone calls. But are three minutes enough? What can one say in three minutes? Is a three minutes phone call enough to express my longing for my children who have been deprived of me for four long months? Is it enough to speak to even only one of them? 
I went back to my room, looking at those sad, pale, crying faces, they all came toward me to hear about the news: "Mustafa sang to me and ghaleb grew up to be a man, he is worried about me But Hana, my daughter was crying he wants me to be released" everyone around me sympathized with me and started to cry as I cried. A 23 years old girl from Daraa, who was accused of terrorism, hugged me crying and saying: "they have every right to want that, Mama Aida; we love you" 
The nightmare was over leaving in its passing unknown tumors all over my hands, my cheeks and feet. I woke up the next day at the military hospital 601 in the area of "Mezze" downtown Damascus. 
.
.