---
Unfortunately, this feeling of being ignored by Italy has been reinforced with the latest elections which have been won by the Northern League and the Five Stars Movement, two parties which had several times expressed their support towards Russia and Assad regime's 'fight against terrorism'
January 4, 2019
---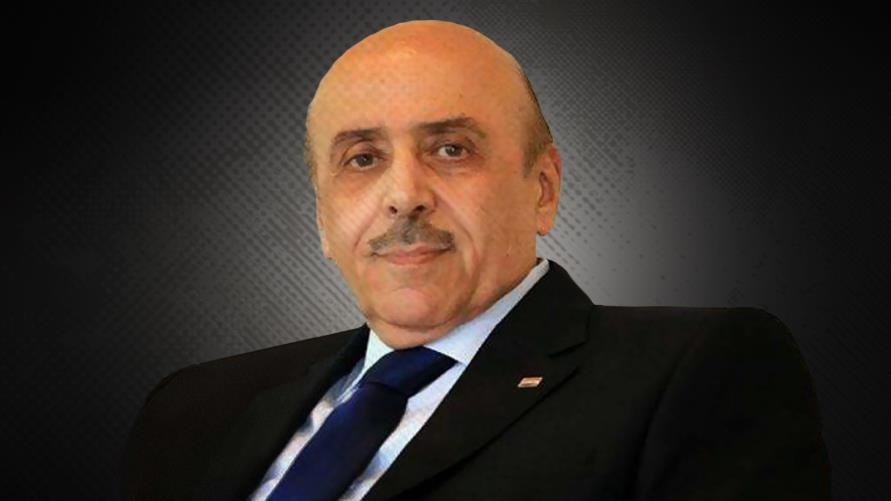 Veronica Bellintani* – Exclusive: Pro-justice
Since 2011, the Syrian regime had committed horrible crimes against its population, amounting to war crimes and crimes against humanity. Among them, a systematic campaign of extermination, as defined by Amnesty International, through torture and enforced disappearance had been waged against Syrian people who dared to protest and mobilize against Assad regime's brutal rule and repression. According to the Syrian Network for Human Rights, more than 81'000 are still disappeared in detention cells of the Assad regime, while more than 13'000 people had died under torture.
Given the political climate surrounding the Syrian conflict, no international tribunal had been created to hold accountable Syrian war criminals and, for the same reason, the ICC had still not been granted jurisdiction over the crimes committed in Syria. For this reason, since 2012, Syrian activists and human rights groups had decided to rely on the principle of universal jurisdiction to achieve justice in third-countries domestic courts, such as in Germany, Sweden, The Netherlands, Spain and Austria. The universal jurisdiction principle allows third States to claim criminal jurisdiction over an accused regardless of his nationality or place where the crime had been committed, based on the principle that serious crimes under international law cannot go unpunished. Recently, the use of this principle resulted in the first international arrest warrant in Germany against Jamil Hassan for its involvement and responsibility in torture crimes. Lately, also French judges had issued an international arrest warrant against Ali Mamlouk, Jamil Hassan and Abdel Salam Mahmoud.

But while Germany and France intend to help Syrians in the long path towards accountability, Italy seems to go on another, shameful, direction.  At the beginning of 2018, several news agencies and activists reported that Ali Mamlouk had visited Italy under official invitation to meet with former Interior Minister Marco Minniti and Head of Intelligence Alberto Manenti in total disregard of European Union sanctions against Ali Mamlouk. Under those provisions, Italy was obliged to take 'all the necessary measures to prevent entry into, or transit through, their territories of the persons responsible for the violent repression against the civilian population in Syria.' For this reason, the European Parliament in March 2018 declared Mamluk's visit to Italy to a be flagrant violation of its 'obligation to detain and arrest suspects of atrocity crimes presents on its territory'.
Most importantly, this invitation of Ali Mamlouk has shown the total disdain of Italy towards Syrian victims and their struggle for justice. Indeed, it undermines the efforts taken in Germany, Austria and France in investigating and prosecuting crimes committed in Syria. Moreover, Mamlouk's visit is causing more and more anger and disappointment in Syrian victims and survivors – and in Italians whose loved ones had been tortured and/or killed in Syrian regime's detention centers.
Ali Mamlouk's visit is known to be part of a series of cooperation efforts between Italy and the Syrian regime over matters of security. An Italian-Syrian man, whose cousin has been tortured to death in Assad prisons, states that it is quite worrying to think that Syrian regime's main perpetrators of the brutal repression and systematic torture may teach something to Italy on this matter, most of all in relation to the number of young Italian men who had died under Italian police custody in the past years. Considering 'security' in the same way the Assad regime has done in Syria – through repression, rape, torture, siege and targeting of civilians – puts at risk every Italian citizen.
Additionally, the fact that Ali Mamlouk has been invited to Italy deeply offends the memory and suffering of thousands of families of the victims and survivors of Assad prisons. This gets more personal for Italian citizens whose loved ones have been tortured and/or killed in Syrian regime's torture centers. I am an Italian citizen, married to a Syrian man who had been tortured for several months in 215 branch in Damascus in 2012. With the privilege (and luck) of having born in a democratic and civil country, I have always trusted and valued my country as protector of my rights and of the people I love. Such faith had been deeply shaken by this visit, where the main responsible for my husband's torture have been invited with all the honors to Italy. Since our marriage I have tried different pathways to justice for my husband in Italy, from universal jurisdiction to holding accountable Italian companies which have sold spy-tech surveillance and weapons to the Syrian regime. The lack of any chance to hold accountable the people responsible for, or that contributed to, the torture of my husband had left me hopeless and useless. The visit of Ali Mamlouk has added to this feeling the insult of seeing my husband's suffering (and my own) completely ignored, and the thousands of Syrian victims' dignity denied.
Unfortunately, this feeling of being ignored by Italy has been reinforced with the latest elections which have been won by the Northern League and the Five Stars Movement, two parties which had several times expressed their support towards Russia and Assad regime's 'fight against terrorism'.  Indeed, recently some members of Five Star Movement party had also filed a petition asking for the re-opening of diplomatic and economic ties with the Syrian regime. Given the strong relationships with Russia, it is possible that Italy will act as driver of the normalization of the Assad regime (and of its crimes) in Europe.
Despite taking this political side, thanks to the recent international arrest warrant issued against Ali Mamlouk in France, Italy would not be longer able to have those security meetings with Syrian war criminals such as Mamlouk. In theory, Italy will now be obliged to arrest and extradite Mamlouk to France if he returns. But many Italians have some doubts about it. Despite the several reports about the visit and the official statements by victims' groups and the European Parliament, Italy has still not confirmed that this visit actually took place and it has continued to build its relations with the Assad regime in secret. Given the circumstances and the fact that, since then, Mamlouk has visited other countries, it is not sure that this event will not take place again. Syrian human rights groups, victims' groups and activists need to maintain high their attention on Syrian war criminals' trips around the world to obtain the same result Spain and Chilean victims achieved with the arrest of Pinochet in UK in 1998. The alternative is an Omar Bashir 2.0, with Syrian war criminals being allowed to travel the world in impunity.
---
* "Veronica Bellintani is a Transitional Justice advisor and a recent graduate of an LLM in Human Rights Law and Transitional Justice. She is a passionate supporter for justice and dignity revolution in Syria and since 2012 she has worked with Syrian refugees in Italy, Greece and Turkey."
.
.