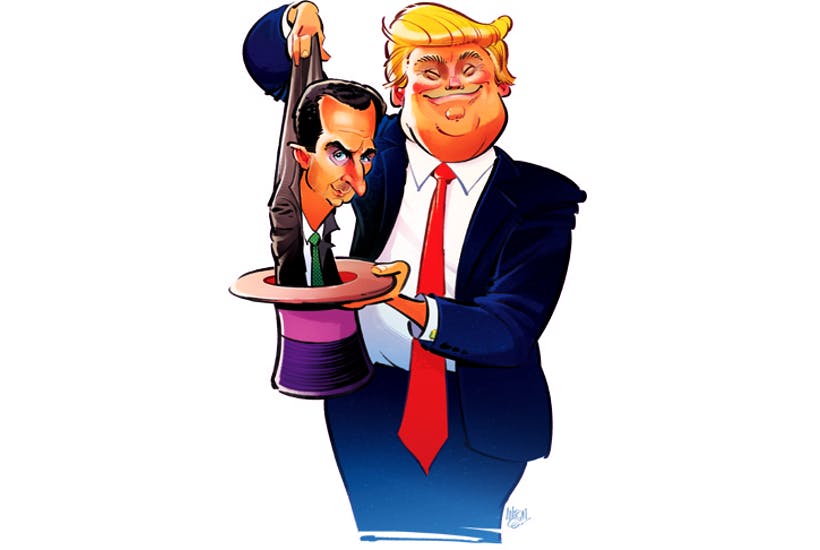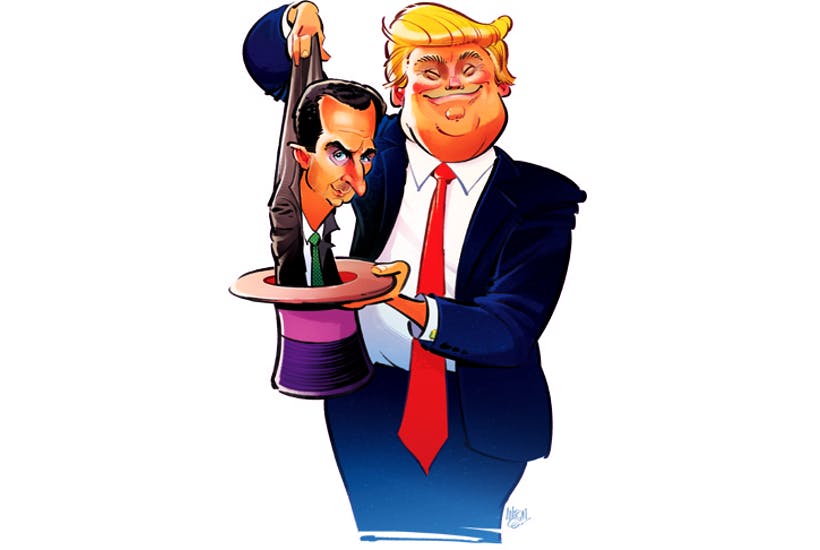 December 24, 2018
Christmas gifts rain on Bashar al-Assad
Christmas gifts are raining on Syria's dictator Bashar al-Assad from everywhere. The biggest, however, comes from the U.S. President Donald Trump. On Wednesday December 19, President Trump abruptly He announced that he was immediately withdrawing all America's 2,000 troops from Syria, claiming that he had achieved victory over ISIS. Trump took this decision against the advice of almost all his aides and advisors. The biggest winner of this move is of course Bashar al-Assad, as well as the Russians and the Iranians. In fact, Vladimir Putin in his annual press conference praised Trump for retreating. "On this, Donald is right," the Russian president said during his year-end news conference in Moscow. "I agree with him."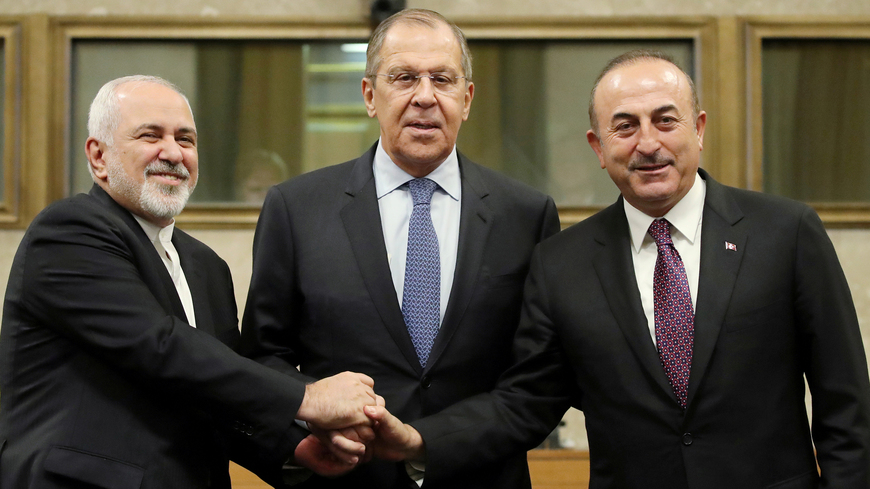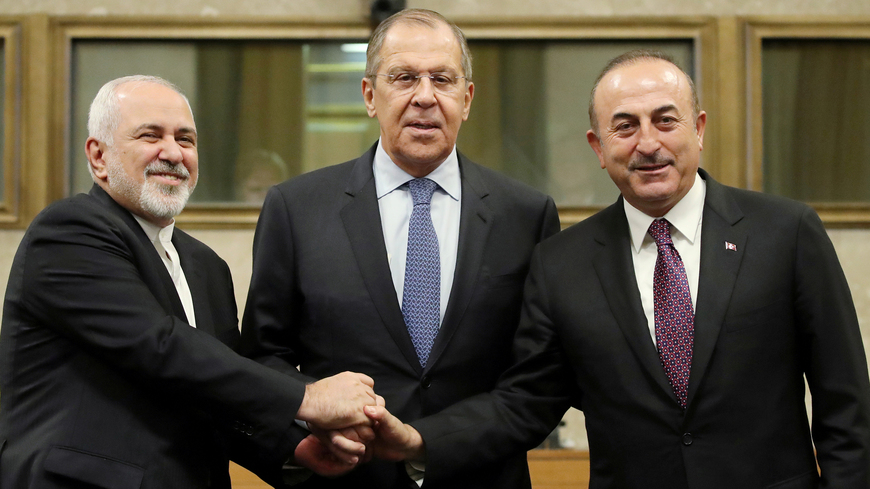 December 20, 2018
A New Constitution is Not the Solution for Syria
The primary problem with Syria's current constitution, which was amended at the beginning of the conflict in 2012, is not its content, but rather its implementation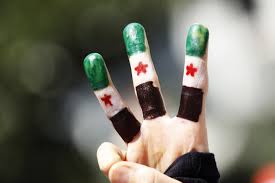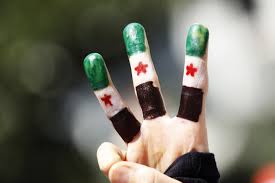 December 20, 2018
Reflections, gratitude, and hope
As we look ahead to next year, we know there's much more we will do together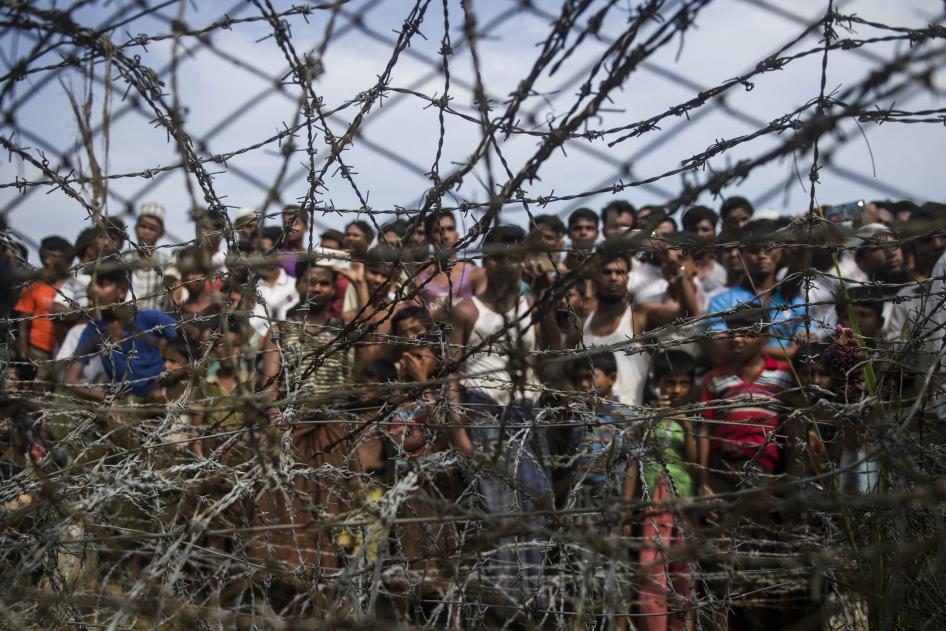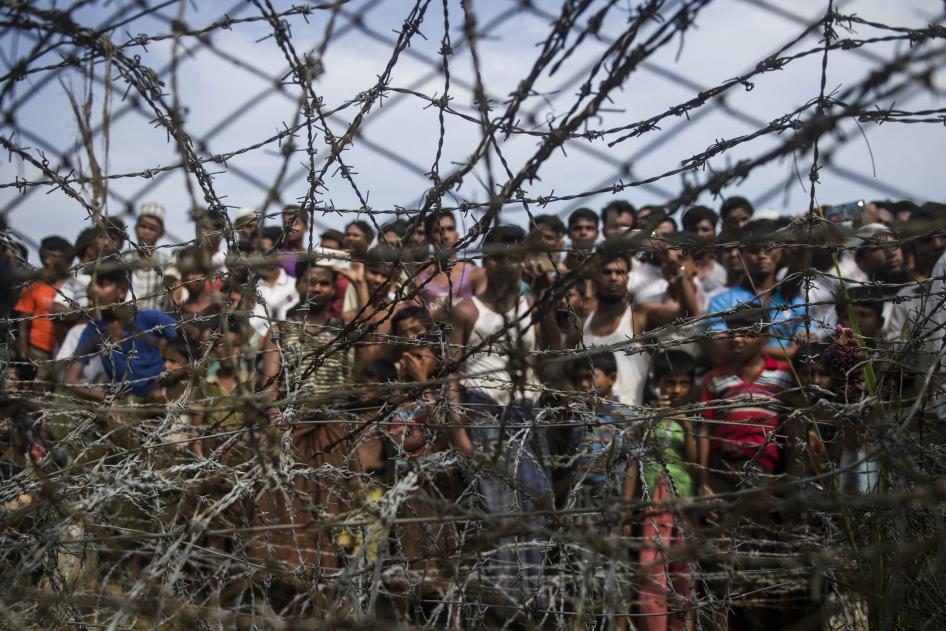 December 14, 2018
Atrocities as the New Normal
In the last few years, the US, UK, and France have enabled setbacks by turning their backs on international human rights and their underlying principles. They could, as they sometimes did in the not-so-distant past, return to using their permanent seats on the Security Council to demand action in the face of mass atrocities. Today the US has the clout to put real pressure on Saudi Arabia regarding Yemen. The UK could mobilize the world on behalf of justice for the Rohingya. France can use its leverage to ensure that autocrats in the Democratic Republic of Congo or Cameroon are accountable. Their citizens can demand it. Still, it would be foolish to rely on these countries only. Other largely rights-respecting democracies, like the Netherlands, Liechtenstein, or Canada, have shown leadership to demand accountability for Syria or Yemen. More should join them, including emerging powers such as India or South Africa who seek a place on the world stage without articulating a positive vision on human rights. Altogether, these countries could confront Russia for the Syrian bloodbath or China for detaining an estimated one million Uighurs in "political education" camps in Xinjiang.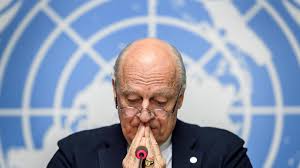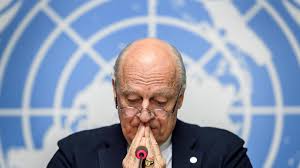 December 10, 2018
Revitalizing Civil Society Engagement in the Geneva Process
De Mistura does not seem to understand the value of civil society participation, but rather sees the CSSR as a box to check off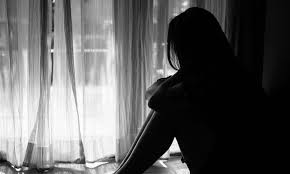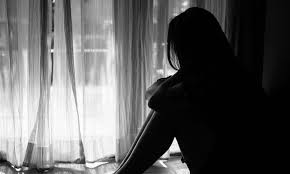 December 10, 2018
Regime Intelligence Used Rape to Humiliate Victims
This silence could not be maintained by one of the women, who due to the terrible pain she suffered in the regime's detention centers had nervous breakdown. This prompted her relatives to seek a consultation with a psychologist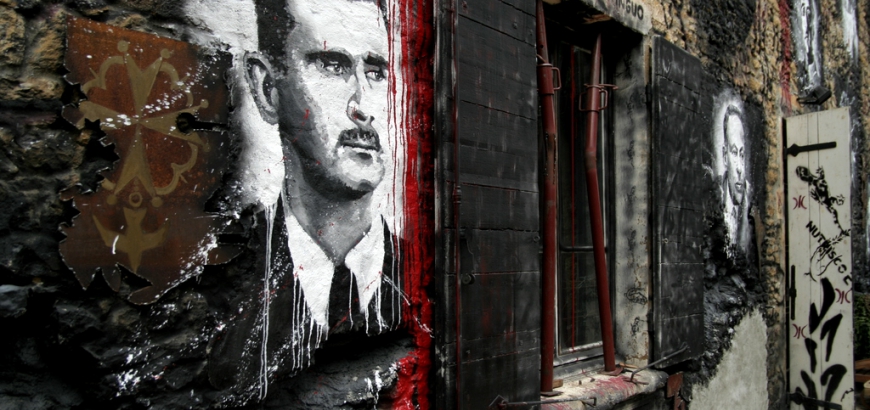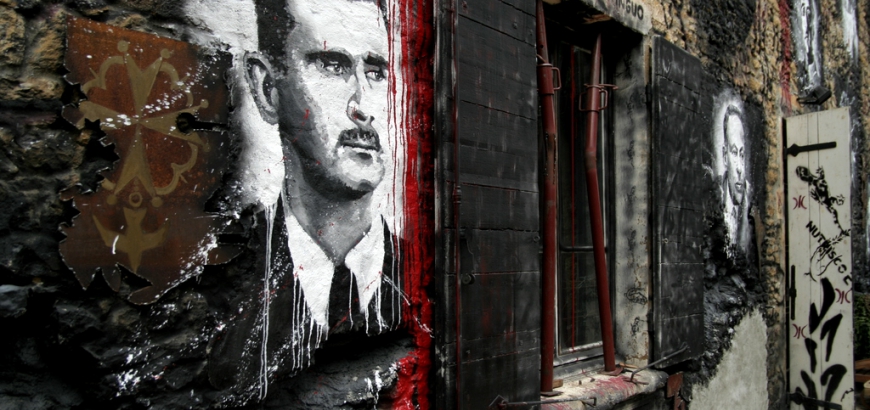 December 6, 2018
Regime Exploits Syrian Law to Cover up Its Crimes
They stipulate that if a person is missing for four years, they are declared dead. This eliminates the requests from the commission and other agencies to hand over the bodies of prisoners and inform their families of what they'd been subjected to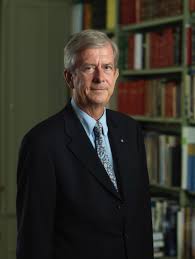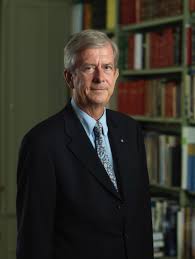 December 5, 2018
There is no Nelson Mandela in Syria and it may take generations before one can talk about normalization in Syria: Nikolaos Van Dam
I first met Dr. Nikolaos van Dam in Damascus years before the revolution. He totally fascinated me with his deep knowledge and mild nature. I later saw him in Istanbul in 2016. He was the Special Envoy for Syria and he got only more elegant and knowledgeable in his area of knowledge. Not many people can be both academic and active but Van Dam is. Retired now, Van Dam has more time to contemplate on Syria and to see where things went wrong in the Syrian revolution. His latest book Destroying a Nation: The Civil War in Syria (also in Arabic (2018): تدمير وطن: الحرب الاهلية في سوريا) is maybe the most comprehensive and objective report on Syria. He explains the recent history of Syria, covering the growing disenchantment with the Assad regime, the chaos of civil war and the fractures which led to the rise and expansion of ISIS. Through an in-depth examination of the role of sectarian, regional and tribal loyalties in Syria, van Dam traces political developments within the Assad regime and the military and civilian power elite from the Arab Spring to the present day.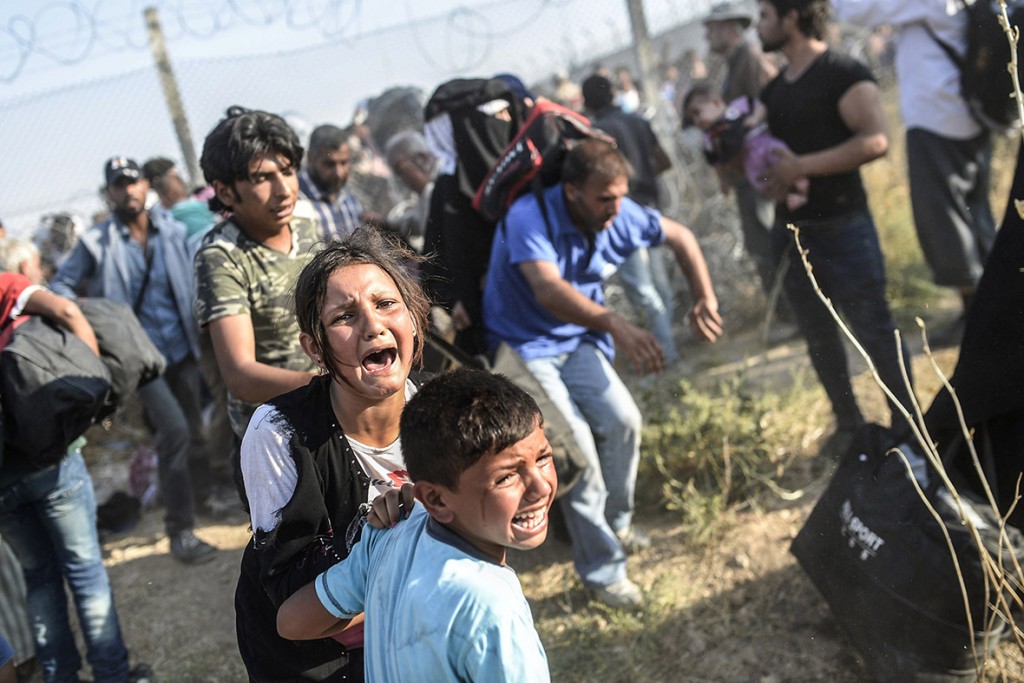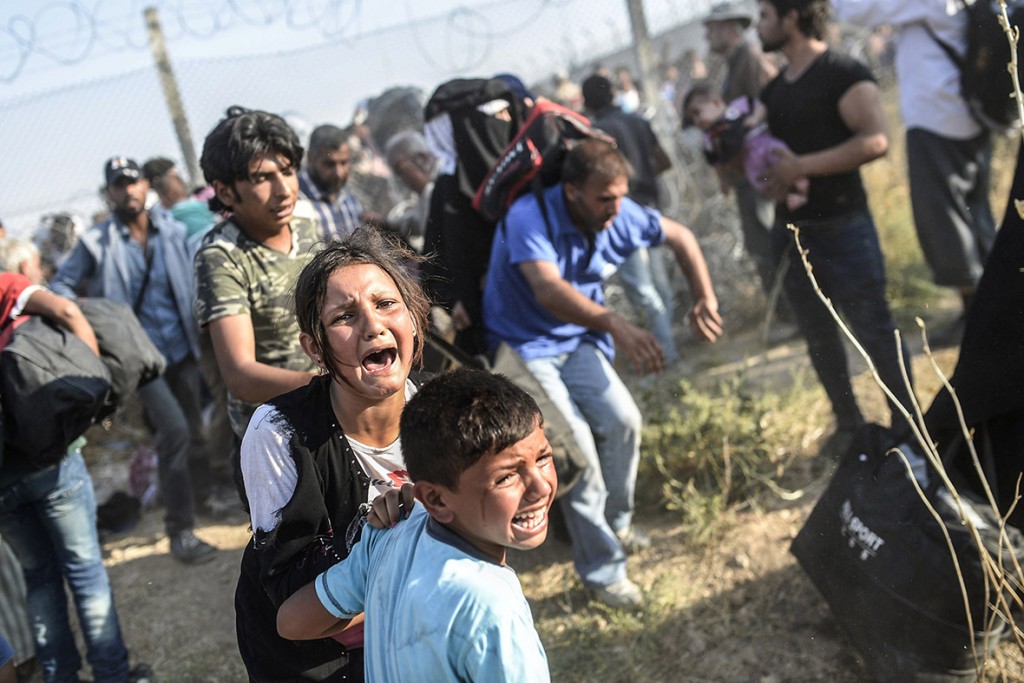 November 30, 2018
Crimes and violations against Syrian children
Under international laws, children benefit from the protections granted to civilian non-combatants