---
Four groups are vying for influence, but only two - the Assad regime and the opposition-led government in the north - have a real shot at running the country
July 23, 2021
---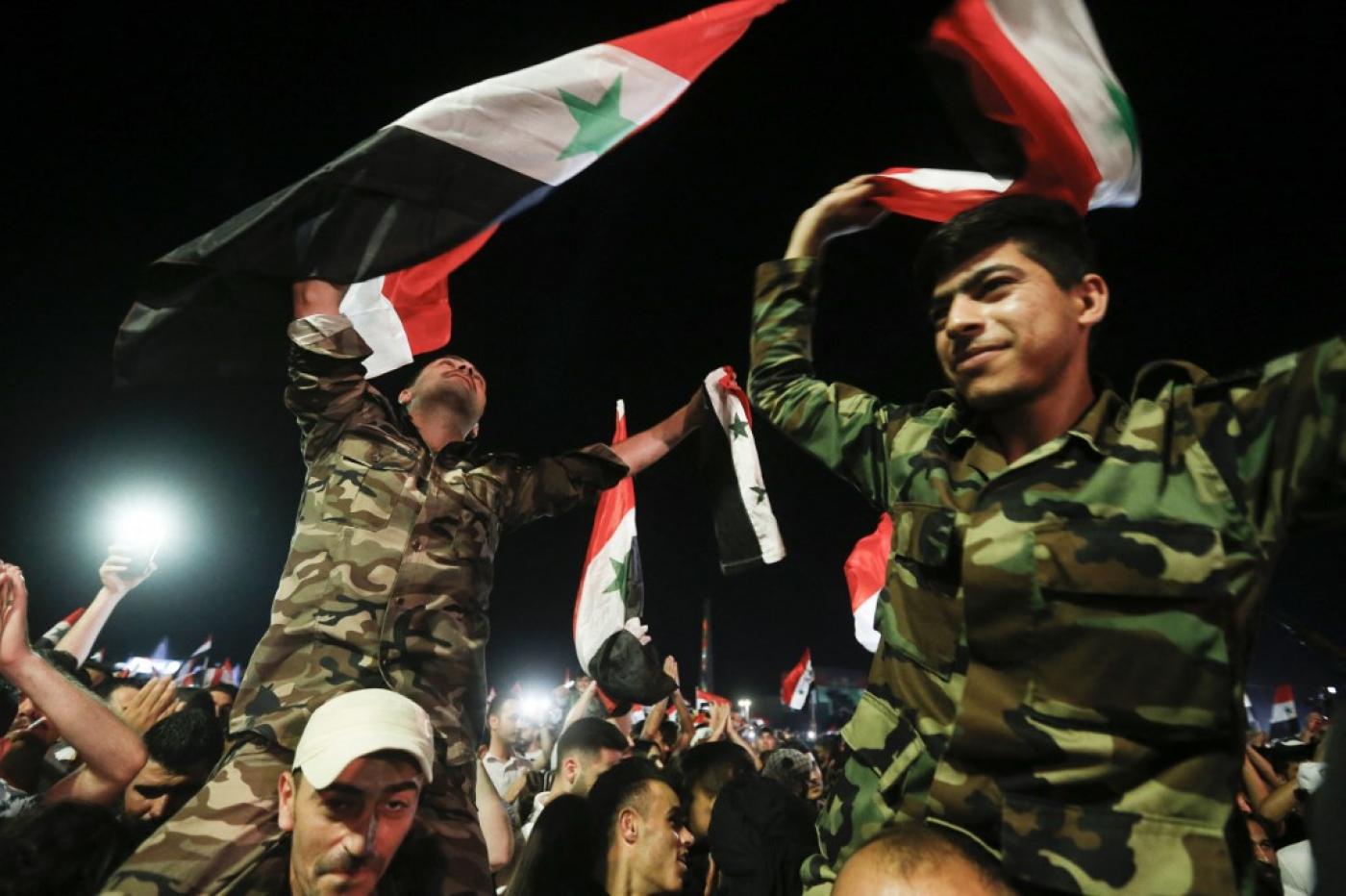 Source: Middle East Eye -Kutluhan Gorucu
---
With Syria experiencing a period of relative calm since the ceasefire brokered in March 2020, it is an apt time to examine the different governing models that have emerged in the country.
There are currently four: the Syrian Salvation Government of Hay'at Tahrir al-Sham (HTS) in Idlib; the opposition-led Syrian Interim Government in the north; the self-declared autonomous region in the northeast, managed by the Kurdish-dominated Syrian Democratic Forces; and the Assad regime, maintained with the support of Russia and Iran.
Looking at the advantages and weaknesses of each, it is likely that only two could be successful in the long term: the Assad regime and the Syrian Interim Government.
The HTS-backed Syrian Salvation Government (SSG) is powered by the large population of displaced Syrians residing in its region, but it has no international recognition, with HTS considered a terrorist organisation by all the major foreign actors in the Syrian field – the UN, US, Turkey and Russia. As such, foreign actors have no incentive to invest in its governance model.
Occasional attacks by the Assad regime and its allied forces make it impossible to rule out a comprehensive military operation against HTS in the months ahead, and as a result, the future of the SSG remains unclear. In the meantime, HTS leader Abu Mohammad al-Jolani has been working to send a message to international actors by strengthening his relations with locals, and telling the western world that his group is not a threat to them, as it wishes to fight only the Assad regime.
Shifting focus
The so-called Autonomous Administration of North and East Syria (AANES) is a key area under the control of the Syrian Democratic Forces (SDF), and contains productive water, petrol and agricultural resources. But while the AANES is supported by many western states, both diplomatically and financially, the area has not been officially recognised as autonomous.
Moreover, since Turkey's Operation Peace Spring, the US has retreated from many areas of the country, shifting its focus to protecting Syria's oil. Under the Biden administration, however, a US oil company that had been given permission to operate in northeast Syria by the Trump administration did not get its waiver renewed – yet another example of Washington's faltering Syria policy.
---