---
Medical sources told the Syrian Observatory for Human Rights that cases were reported in Damascus and other Assad-run areas
June 8, 2021
---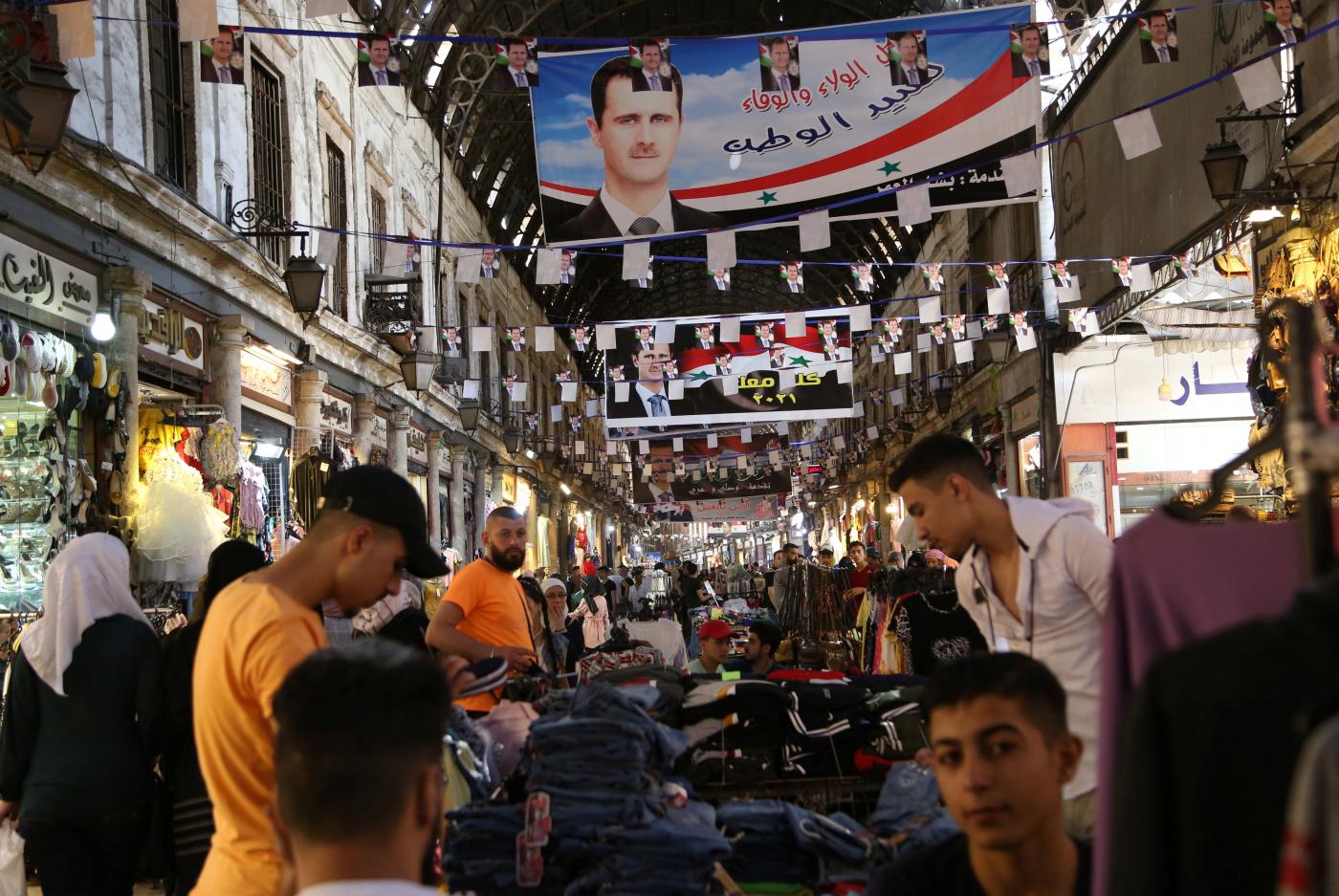 ---
Source: Middle East Eye
Thousands of new Covid-19 cases have been recorded in government-held areas after celebrations and gatherings were held for Syria's rigged presidential elections, according to UK-based activist group the Syrian Observatory for Human Rights (SOHR).
Medical sources told the group, which has a network of sources on the ground, that nearly 100,000 new cases had been detected in Damascus, Hama, Tartous, Latakia and Aleppo.
The cases were found after Syrian President Bashar al Assad's followers celebrated his election victory in squares and ceremonies across government-held territories.
"We observed a lack of social distancing and poor application of precautionary measures during these election events," the observatory said in a statement.
"Medical sources in Syrian regime areas have told SOHR that 96,000 virus cases have been recorded in Damascus and other government-held territories."
Last week, Assad was re-elected for a fourth term after gaining 95.1 percent of the vote.
Before the election results were announced, state TV showed tens of thousands of Syrians gathered in various government-held cities to celebrate the vote.
Images posted online showed Syrians dancing, beating drums and waving Syrian flags in Damascus with no social distancing protocols in place.
There were also protests in opposition-held parts of the country.
'Unreported' cases
The Syrian government has recorded at least 1,796 coronavirus-related deaths since the outbreak began with 24,680 cases.
Researchers, however, have claimed the number of officially recorded cases and deaths is a small fraction of the real level of cases in the country.
Last year, a study by Imperial College London's Covid-19 response team said the majority of coronavirus deaths in Damascus and Syria were "unreported" by the Assad government.
The researchers estimate that only 1.25 percent of all deaths due to Covid-19 had been reported in Damascus.
Professor Azra Ghani from Imperial's School of Public Health said: "Understanding the true extent of SARS-CoV-2 transmission in all countries is challenging as reported cases and deaths depend heavily on the extent to which testing is performed. Alternative indicators – such as excess death reporting – can provide further insight.
"Given reported deaths from Damascus, our results suggest that there may have been more widespread transmission than previously recognised, and this may explain why transmission appears to have declined in recent weeks."
Earlier this year, aid agencies and the UN also warned that millions of refugees were at risk of illness and death in opposition-held areas from Covid-19.
Seven UN and NGO-funded treatment facilities were forced to close due to lack of funding with many reaching capacity and running out of oxygen.
---
---