---
Earlier, ACS had issued a statement which expressed solidarity with the Ukrainian people as they face the Russian Federation's brutal and reckless foreign policy.
March 1, 2022
---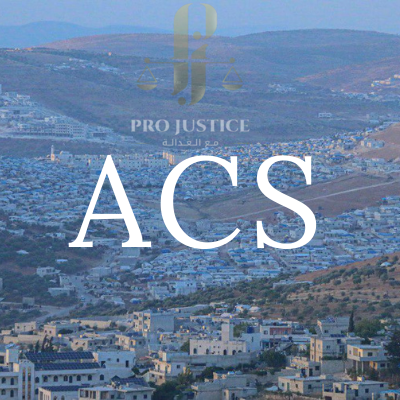 Pro-justice
---
A group of Syrian-Americans and Ukrainian Americans held a virtual meeting on February 27, at an invitation from the American Coalition for Syria (ACS).
Pro-justice Director Wael Sawah attended the meeting that put together representatives from American coalition for Syria and other Syrian-American community leaders and representatives from Ukrainian-American community.
The Syrian-American participants expressed their support and offered to help the Ukraine Community at two level: financial and advocacy. The two parties agreed to form two joint committees to pursue these two areas.
Wael Sawah said in the meeting that the Syrian and Ukrainian peoples face the same enemy: the Russian Putin regime and called for a united policy to confront it.
---

---
"Had the world been more prudent in confronting the Russian expansion policies in Syria, we may have avoided Putin's new dangerous adventure in Ukraine," Sawah said.
Sawah acclaimed the heroism of the Ukrainian people in resisting the brutal Russian invaders.
ACS's Vice-president and official Spokesperson Mirna Barq also spoke at the meeting and reiterated that the Syrian opposition is standing in solidarity with Ukrainians.
"I want to advice that our Ukrainian brothers and sisters to stay united one voice against the evil and support their leader," Barq said. "We Syrians know how brutal Russia can be and we feel your pain, so we are here to support you on your noble efforts to save your country and we will put our recourses at your disposal."
Statement
Earlier, ACS had issued a statement which expressed solidarity with the Ukrainian people as they face the Russian Federation's brutal and reckless foreign policy.
The statement called upon the international community to uphold its commitment to the values of democracy and human rights and work diligently to prevent further escalations that will disrupt global peace and security and threaten the democratic world. ACS strongly supports President Biden and the G7's decision to place diplomatic and economic pressure on Russia through sanctions and export controls and supports the self-defense and self-determination of the Ukrainian people. In addition, ACS urges severe financial and political measures to roll back Russian aggression.
"Across the globe, Russia's aggression has led to the suffering of innocent civilians in Ukraine, Syria, Georgia, and the Caucuses. In Syria, Russia committed more than 414 massacres from 2015 to 2020 which led to the loss of almost 5,000 lives (a third of which were children).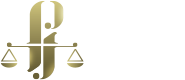 The news that a Russian bombardment hit a Ukrainian medical facility brought to mind the 202 medical facilities that were deliberately targeted in Syria by Russian attacks. It is no coincidence that fellow autocrat Bashar al-Assad was one of the first and only leaders to recognize the recent annexation of Luhansk and Donetsk. The lack of accountability for these crimes against humanity is giving the green light to Putin and other authoritarian regimes to start new wars and spread chaos and instability." said Wael Sawah, president of Pro-Justice and ACS board member.
The American Coalition for Syria (ACS) is a coalition of U.S. organizations supporting principled U.S. policies on Syria that uphold democratic reform, human rights, and justice.
---
---