---
Displaced residents accuse the Syrian Democratic Forces of illegally taking over vacant houses in the former IS stronghold
September 9, 2020
---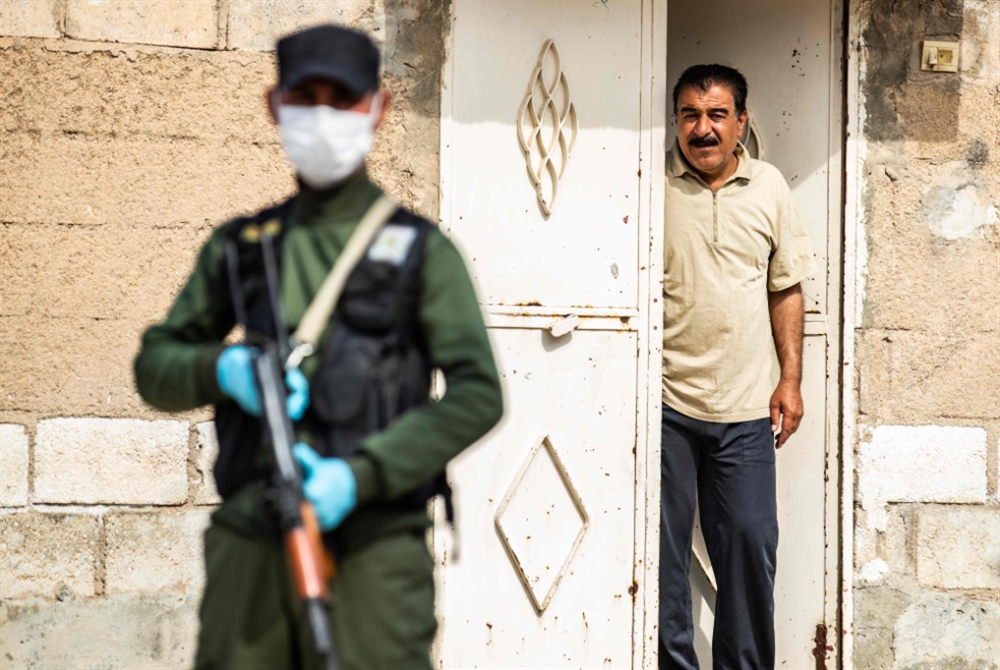 Source: Middle East Eye
For Wael, a Syrian man from Raqqa, the situation in his hometown feels like deja vu.
When he fled the city for Homs in 2014, it was to escape the Islamic State (IS) group, which had taken over Raqqa as its de facto Syrian capital and ruled it with an iron fist under a self-declared "caliphate".
In October 2017, IS was kicked out of its Syrian stronghold by the Syrian Democratic Forces (SDF) – an alliance of Kurdish and Arab fighters backed by the United States – which "liberated" Raqqa and set up police units to secure the city.
These days, the SDF is acting in the same thuggish way as its predecessors, Wael told Middle East Eye.
The 50-year-old Christian cannot fathom why the house he had lived in for 30 years has now been confiscated by the local authorities.
"I asked some of my neighbours to ask the authorities to give me my house back, but their response was: 'Why does he live in Homs? Tell him to come, and we can protect him from IS.'
"The ironic thing is that the family who now live in my house is the family of one of SDF's judges. So if the people who are supposed to be responsible of justice act like this, what hope do we have from the rest of those in power?" Wael told MEE over the phone.
When IS left, Raqqa's residents had hoped for peace and a fresh beginning. Now, their new fear is of the city's authorities.
Maher, a neighbour who has been trying to help Wael get back his house, said the local population continues to suffer under the SDF's control.
"The SDF has started to make the same mistakes that IS had made before them. For example, in our neighbourhood alone, SDF has seized 25 out of 64 civilians' apartments," Maher told MEE.
Every armed group that takes control of Raqqa is worse than the one before it, said the father of three, adding that it was the civilians who bore the greatest brunt of the war.
"SDF started confiscating civilians' houses about a year and a half ago. These are the same violations that IS, the Free Syrian Army [an armed faction opposed to the government] and the Assad regime had carried out in the past," Maher said.
'Illegitimate' housing confiscation
Raqqa saw some of the heaviest fighting in 2017, which damaged much of the city's infrastructure and forced many residents to flee, stripping thousands of homes of their occupants.
On 5 August, the SDF-backed Raqqa Civil Council introduced a controversial law aimed at "protecting the properties of the absent". It contained 21 articles allowing the autonomous administration to control vacant properties in the areas under SDF control, about 70 to 80 percent of the city, and preventing their owners from renting or selling them.
However, the law was abruptly suspended a few days later, following widespread public anger and condemnation on social media, largely from displaced Syrians who had been forced to abandon their homes to find safety.
Abdulrazzak al-Hussein, a former Syrian judge who is now a legal researcher, said the move by the authorities in Raqqa was unconstitutional.
"Firstly, we can't call it a law, because laws should be part of an official constitution derived from the will of the people. So in this case, it's just a decision issued by an illegitimate authority, even though they called it a 'law'," Hussein told MEE.
No authority can deny citizens the right of appointing others to manage their properties, hence making the law "completely illegal," Hussein said.
Furthermore, a person can be named "absent" only if "no one can determine his whereabouts or whether he's dead or alive".
"Absent – according to article 203 of the Syrian Personal Law – is a person of unknown fate," he said.
MEE has asked Raqqa's municipality chief, Ahmad Ibrahim, several times for the justification behind the law, but has not received a response.
Who owns what?
In January 2019, Ayham Jarady made a trip to Raqqa to save his home, after the SDF seized his house in the Masaken Alhoud neighbourhood without any legal reason.
The Syrian man, who fled his home city in 2016 to Turkey at the beginning of the war against IS, arrived in Raqqa to find a displaced Kurdish family from Afrin living in his house.
The SDF refused to return his house to him, and instead allocated him another house in the city – an offer Jarady initially refused.
"I don't want to make the same mistake and live in a house that doesn't belong to me, without its owners' permission," Jarady told MEE over the phone.
For several months, Jarady rented a place in Raqqa while trying to get his house back. It eventually became apparent that he had only two options: to wait for the displaced family in his home to leave or to take the house offered by the SDF.
Jared now lives in a house that belongs to a Syrian family who are refugees in Germany. While this house is bigger and better than his own, he feels guilty living in it.
"The SDF didn't talk to [the owners] before giving me their house. So I contacted them and told them the whole story, and they accepted my staying in their house. It's just a cumulative confiscation," he said.
As for Wael, he has decided to stay put in Homs for the time being, especially now that there are reports of IS making a resurgence in Syria and neighbouring Iraq.
"The situation in Raqqa isn't safe for me yet to get back. Assassinations by Islamic State cells happen there every week, and I have begun a new life here in Homs," Wael said.
"But all of that doesn't give SDF the argument to seize my house in Raqqa."
---
---