---
Blacklist: violations committed by the most prominent figures and How to bring them to justice
October 17, 2019
---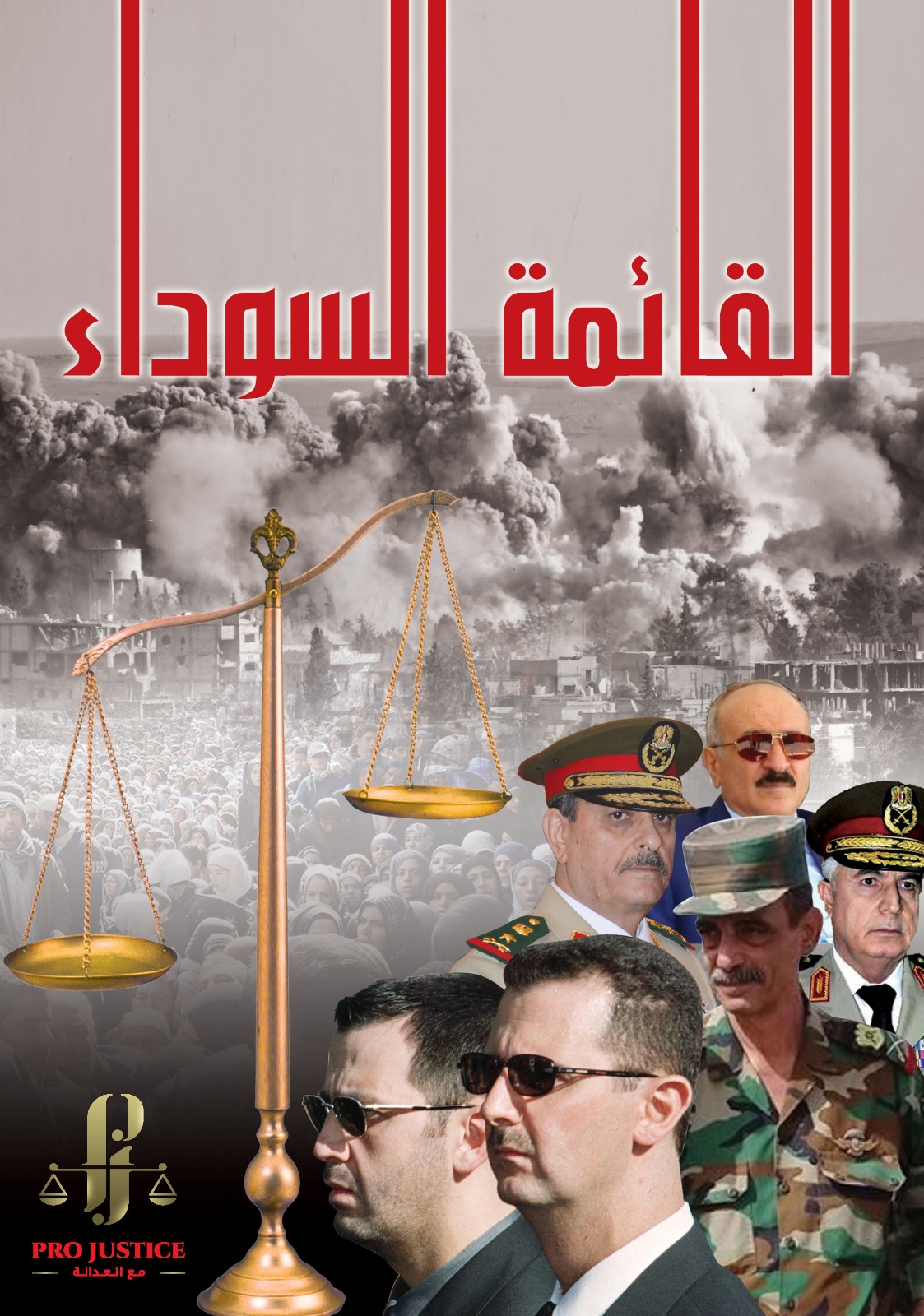 Foreword By D. Riad Hijab
---
More than eight years have passed since Syrians took to the streets as part of a peaceful movement demanding freedom and dignity. Since then, the Syrian government has continued to resist the laws of inevitable transformation, trying in vain to stop the process of development and reform through its tools of killing and repression.
This document serves as a record of the sacrifices Syrians have honorably made to attain their freedom. In addition, it serves to document the violations that have been carried out against them and the means of holding perpetrators responsible for their crimes.
The first chapter of this book highlights the need to follow legal processes promoting social and political mobility, and the opportunities offered by international accounting tools to confront the Syrian state with the purpose of ending five decades of extensive violations carried out on its behalf.
The second chapter summarizes the most prominent violations by the Syrian government against civilians, including murder and mass murder, the use of chemical weapons and internationally prohibited weapons, violations of the rights of women and children, the targeting of journalists, the adoption of systematic torture policies, starvation and siege, enforced displacement and sectarian discrimination, targeting civilian areas with barrel bombs and air strikes, and other horrific crimes that violate humanitarian law, international law and other international human rights treaties and conventions.
The third and final chapter is a continuation of the efforts already exerted to document these crimes by presenting a list of the most prominent leaders of the security and military apparatuses and their violations against Syrians, and the consequences that led to their inclusion in international sanctions lists. This chapter provides details that can assist in identifying the perpetrators and their crimes.
The ultimate objective of this work is to emphasize that the crimes committed by Syrian officials shall not be subject to a statute of limitations, and that international bargaining and the interests of the various stakeholders cannot change the principles of the 2011 national movement, namely freedom, dignity and accountability of all those involved in the violation of Syrian rights.
Pro-justice members and volunteers have worked painstakingly to collect the material of this book, which intends to complement the endeavor of other efforts that worked to hold perpetrators accountable for their crimes. Perpetrators include leaders of extremist and terrorist groups, heads of sectarian paramilitary groups known to have committed various crimes, and foreign governments that stood by the Syrian government and contributed, through military support, to the violation of all international and humanitarian conventions and charters.
By placing this effort in the hands of the Syrians and the international community as a whole, we hope to achieve cooperation and integration with all other sincere efforts to achieve the legitimate demands of the Syrian people, and to bring all perpetrators of crimes to justice and ensure that culprits may not enjoy impunity.
---
Download the book: The Blacklist
---