---
HTS topped those responsible for violations in August 2019 by committing three violations while the regime committed one violation. And an unknown party committed one violation
September 5, 2019
---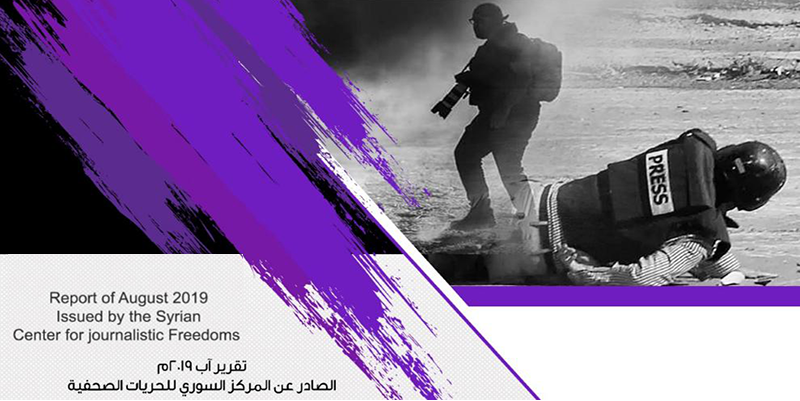 Source: The Syrian Center for Journalistic Freedoms (SCJF)  
---
Since the beginning of this year, violations against the media in Syria continue, The violations vary in number and type from one month to another. The systematic bombarding, ongoing for about four months, by the Syrian regime backed by the Russian air force on Hama and Idlib provinces, north of Syria, forms the main reason for the violations. Also, the policy of restricting media freedoms in different Syrian regions has caused some other violations against the media in Syria.
---
The Syrian Center for Journalistic Freedoms (SCJF) managed to document 5 violations against media in Syria in August 2019. Hence, each of June, July and August witnessed the same number of documented violations, though, they differ in type.    
HTS topped those responsible for violations in August 2019 by committing three violations while the regime committed one violation. And an unknown party committed one violation.  
---
The SCJF documented in August 2019 the injury of one media professional and detaining of two others. Media professional Mahmoud al-Hamwi was injured by the regime's air raids on Idlib southern countryside. Also, HTS's salvation government detained media professionals Muhammed Jamal Daboul and Fatih Ahmad Raslan in Idlib for their media work. Muhammed Daboul was released after one week of his arrest while the fate of his colleague Fatih remains unknown at the time of publishing this report.   
---
The SCJF also documented in August the abduction, for an hour, of media professional Diyaa al-Deen Jamal al-Saeed who was subjected to severe hitting by an unknown group in Daraa countryside when he was covering festival of 'Busra al-Sham'  
Besides, members of HTS raided the home of media professional Majed Hasan Al-Omari in Aleppo western countryside confiscating all of his media equipment.  
---
As for geographical distribution, violations focused in Idlib, north of Syria, which witnessed three violations while Aleppo and Daraa provinces, north and south of Syria respectively, witnessed one violation each. 
Finally, in August, the Syrian regime released media professional Wesam al-Tair after arresting him for about 9 months.
---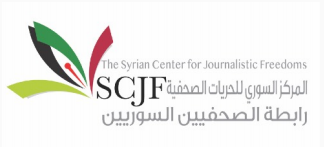 ---
For the full version of the report please download it in PDF format from the attached link
---