---
Syrian government responsible for most missing person cases
August 10, 2019
---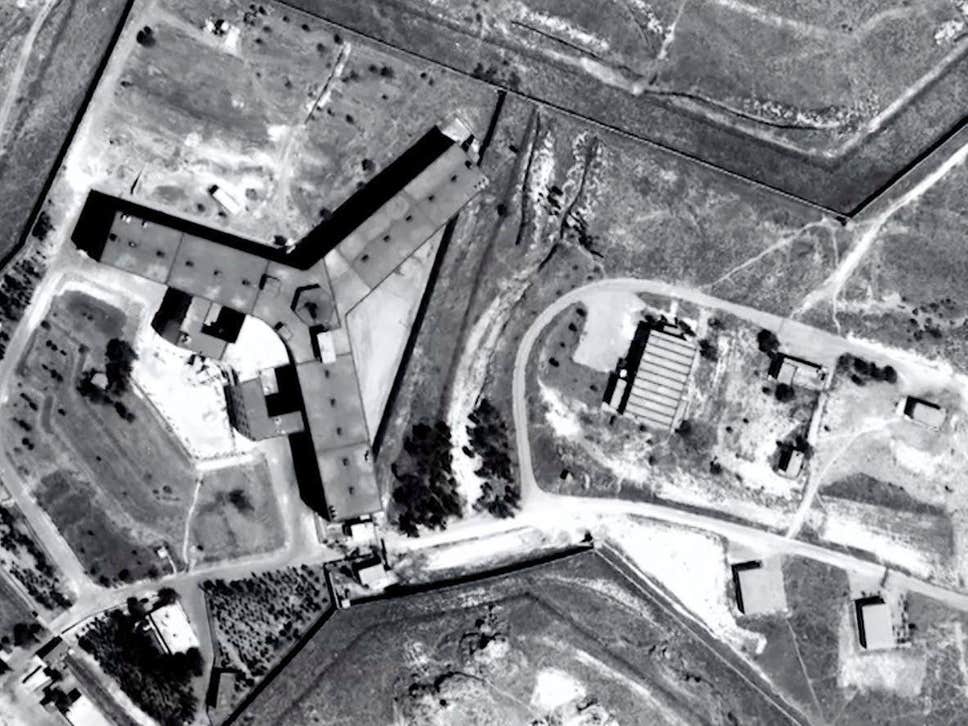 Source:Richard Hall Middle East correspondent |The Independent
---
More than 100,000 people are thought to have been detained, abducted or gone missing during Syria's eight-year civil war, according to the United Nations.
While the true number is difficult to verify because of a lack of access to detention sites, the UN's political chief, Rosemary DiCarlo, said the figure comes from research by UN agencies and rights groups.
---
Ms DiCarlo, speaking to the Security Council on Wednesday, said the Syrian government was responsible for the majority of cases, and that many have disappeared into jails and never heard from again.
"Deaths in detention have continued to occur, many allegedly as a result of torture, neglect or humane conditions," she said during a meeting on missing persons in conflict.
She added that armed opposition groups have also conducted arbitrary detention, torture and civilian abductions in areas under their control, and called for "justice and accountability" for the abuses must be ensured "regardless of the perpetrators".
From the outset of Syria's civil war, Bashar al-Assad's regime has rounded up and detained tens of thousands of Syrians opposed to his rule. Many were charged for joining terror groups or the armed opposition, others were simply activists who took part in protests.
The detentions continue to this day. The Syrian Observatory for Human Rights said in June that thousands of Syrians have been arbitrarily arrested over the past year, as the government looks to reassert control in areas of the country recaptured from rebels.
Following the defeat of opposition forces in most parts of the country in early 2018, Syrian state security have turned their attention to stamping out any perceived threats to Assad's rule.
More than 3,600 people have been detained between April 2018 and June 2019, according to the Observatory, a UK-based war monitor. It said an unspecified number of women and children were among them.
While some were released after questioning, 2,400 of those are still being held in the country's notorious prisons. Many who enter Syria's prison system never make it out alive.
Amnesty International describes Saydnaya prison, a large military jail on the outskirts of Damascus, as a place where "murder, torture, enforced disappearances and extermination" have been carried out for years "as part of a systematic attack against the civilian population". The rights group estimates that between 5,000 and 13,000 people were extrajudicially executed there between September 2011 and December 2015 alone.
Armed groups opposed to Assad's rule were also guilty of arbitrary arrest and crimes against prisoners, Ms DiCarlo said, capturing and sometimes executing collaborators and government soldiers.
The US-backed Syrian Democratic Forces have also conducted such detentions, including arresting men trying to evade forced conscription, she added.
Wednesday's Security Council meeting was a rare opportunity for families whose loved ones have been forcibly disappeared to appeal directly to world powers.
Amina Khoulani, co-founder of Families for Freedom, told the council that both she and her husband were detained by the Syrian government for "peaceful activism", for six months and two and a half years respectively.
"We were both lucky to survive, but many others weren't as lucky," she said, explaining that two of her family members were sentenced to death in 2013, "on the same day at the same minute".
She urged the council to pass a resolution to put pressure on the Syrian government and all warring sides to immediately release a list of detainees, "to immediately stop torture and mistreatment", and in the case of death provide a report on the real causes of death and burial location to the families.
"The United Nations Security Council has utterly failed Syrian detainees and their families," she said. "It's your responsibility to protect Syrians from a system that kills, tortures, and illegally detains its own citizens, in systematic violation of international law."
The accusations against the Syrian government were rejected by the Russian representative on the Security Council – Assad's closest ally.
Dmitry Polyanskiy, Russia's deputy UN ambassador, dismissed what he called "unverified and extremely non-objective data regarding the situation in Syria", and criticised western nations that called the meeting for providing no information on people missing and detained in opposition-held areas.
"We have repeatedly stated that it is unacceptable to politicise humanitarian and human rights issues," Mr Polyansky said. "However, we are once again hearing accusations against one of the parties, the official authorities in Damascus, while outright terrorists … are being presented as innocent victims."
---
---