---
Jamil Ghoneim watched YouTube videos to learn how to turn discarded tyres into footwear for children in Idlib
January 29, 2021
---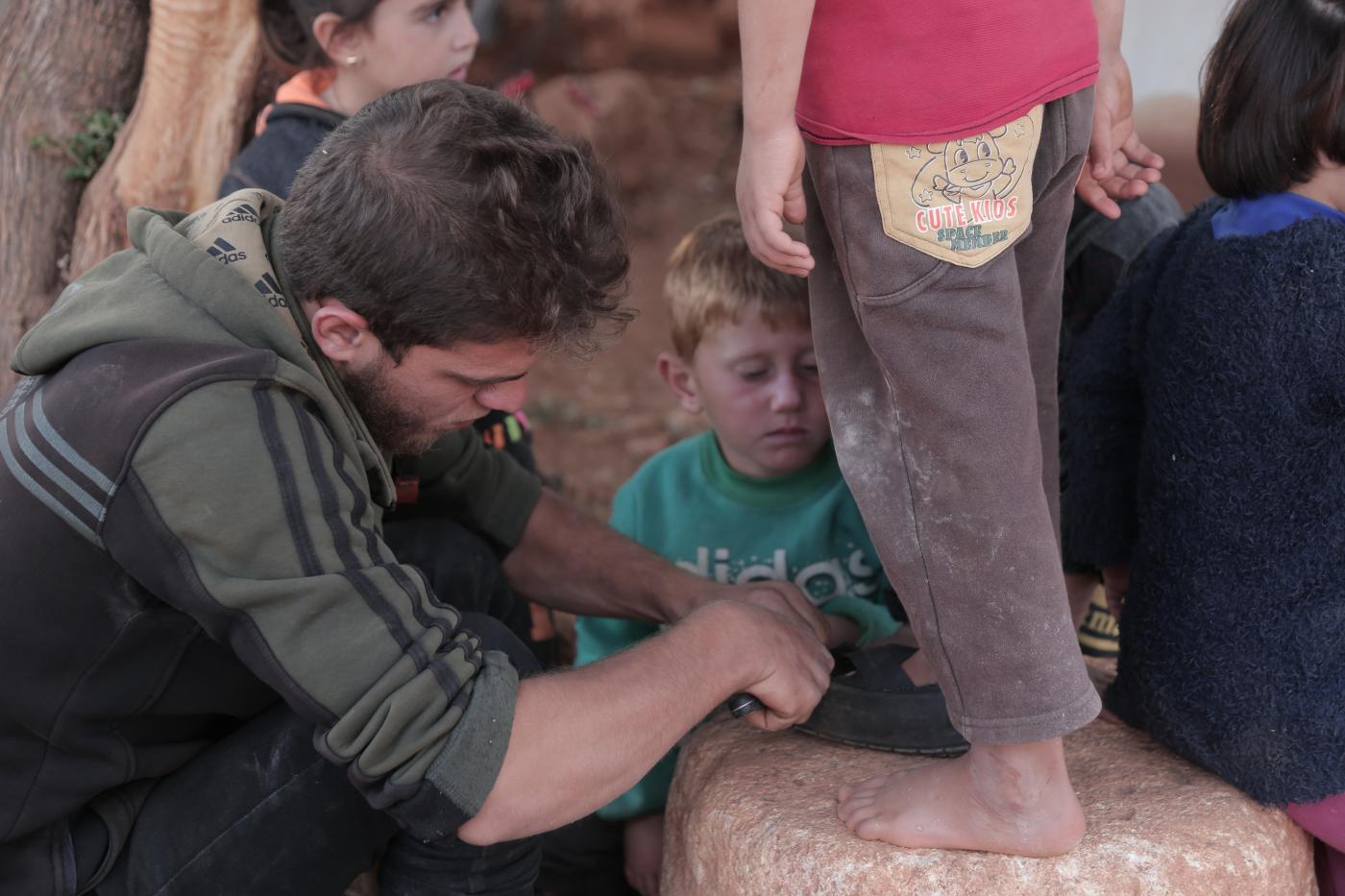 Source: Middle East Eye
---
Jamil Ghoneim was scrolling through YouTube one day when he came across a video tutorial describing how to make shoes out of old tyres. It was enough to inspire the 22-year-old from the village of Taftanaz in Idlib to try it out himself.
---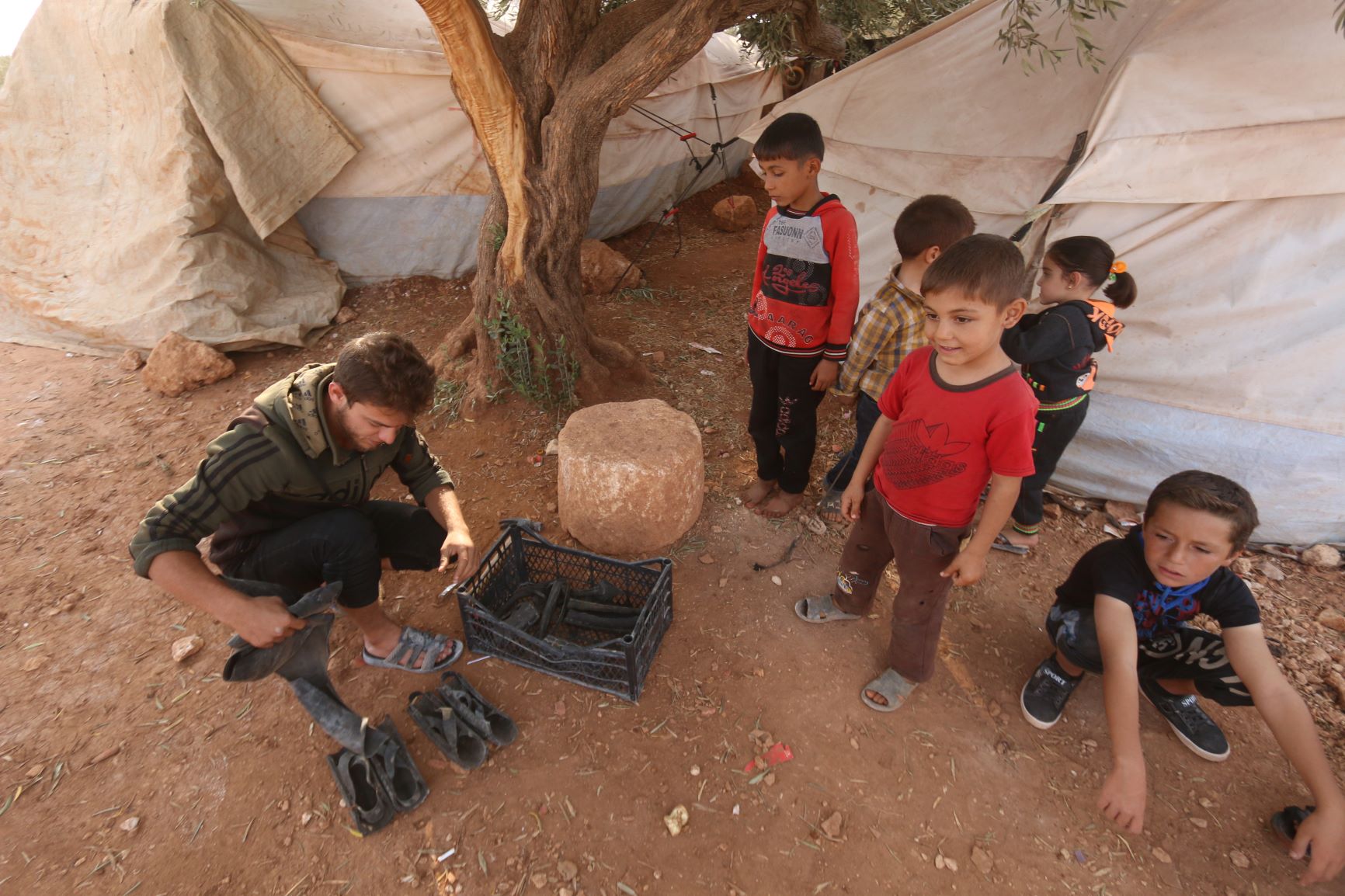 ---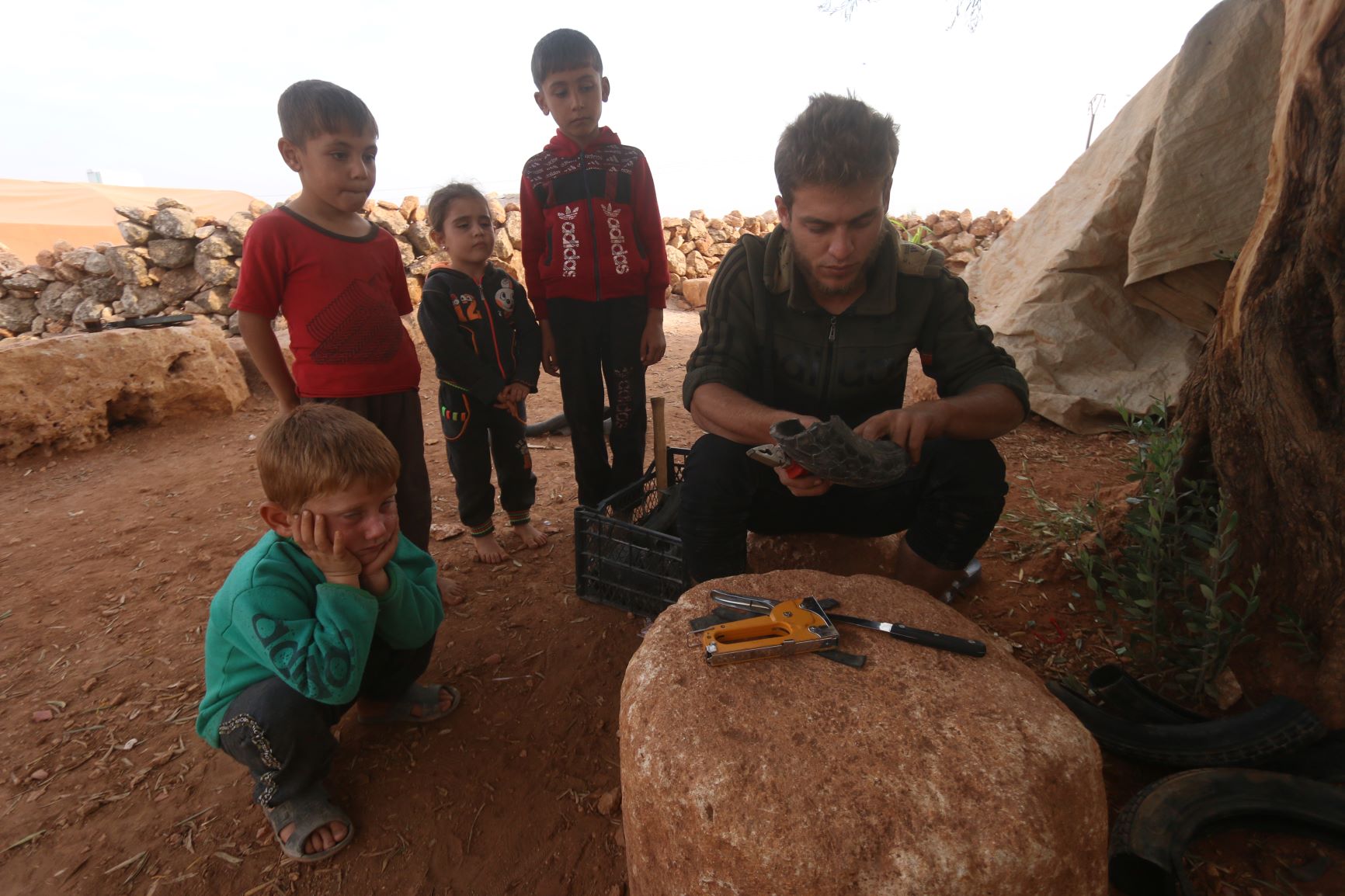 ---
"I decided to help the children in the camps and bring them happiness by making them shoes. So I collected tyres from the village near the camp and started tailoring them for the children," Ghoneim said. Nine years of war have devastated Syria, leaving some 11 million people displaced, either internally or as refugees scattered around the world.
---
---
Witnessing the scale of destitution in the camps made Ghoneim eager to master the craft. "People in this camp have been living in tents for a year and they are in a difficult humanitarian situation. People here need everything, literally everything."
---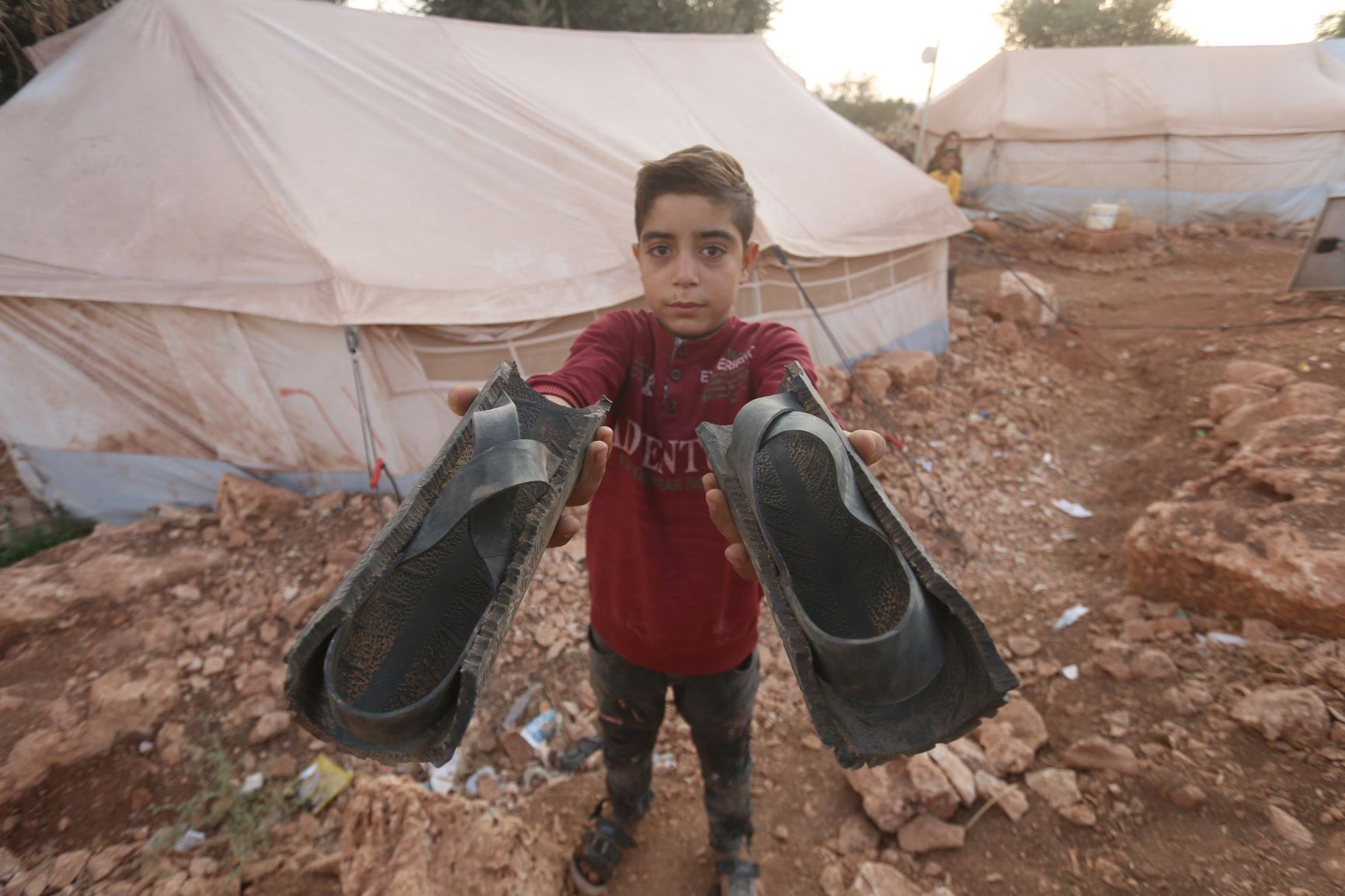 ---
Ghoneim makes the shoes by cutting the tyre in half and then measuring the child's feet. He takes two pieces of material to make the sole of the shoe and then overlays thinner pieces of material on top to serve as straps to secure the child's feet.
---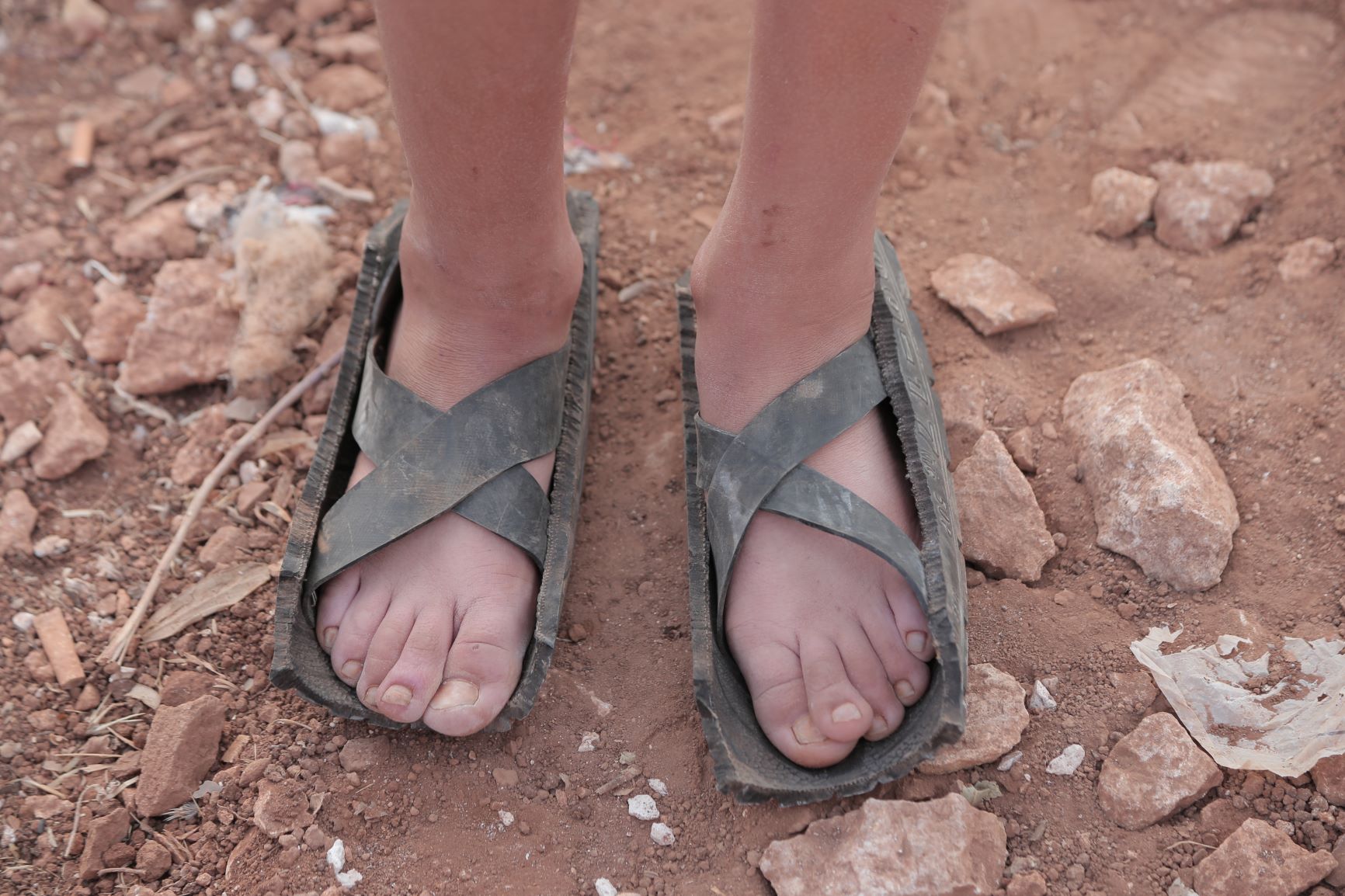 ---
The shoes are a welcome gift to the children. Many are unable to afford new clothes and footwear due to deteriorating economic conditions.
---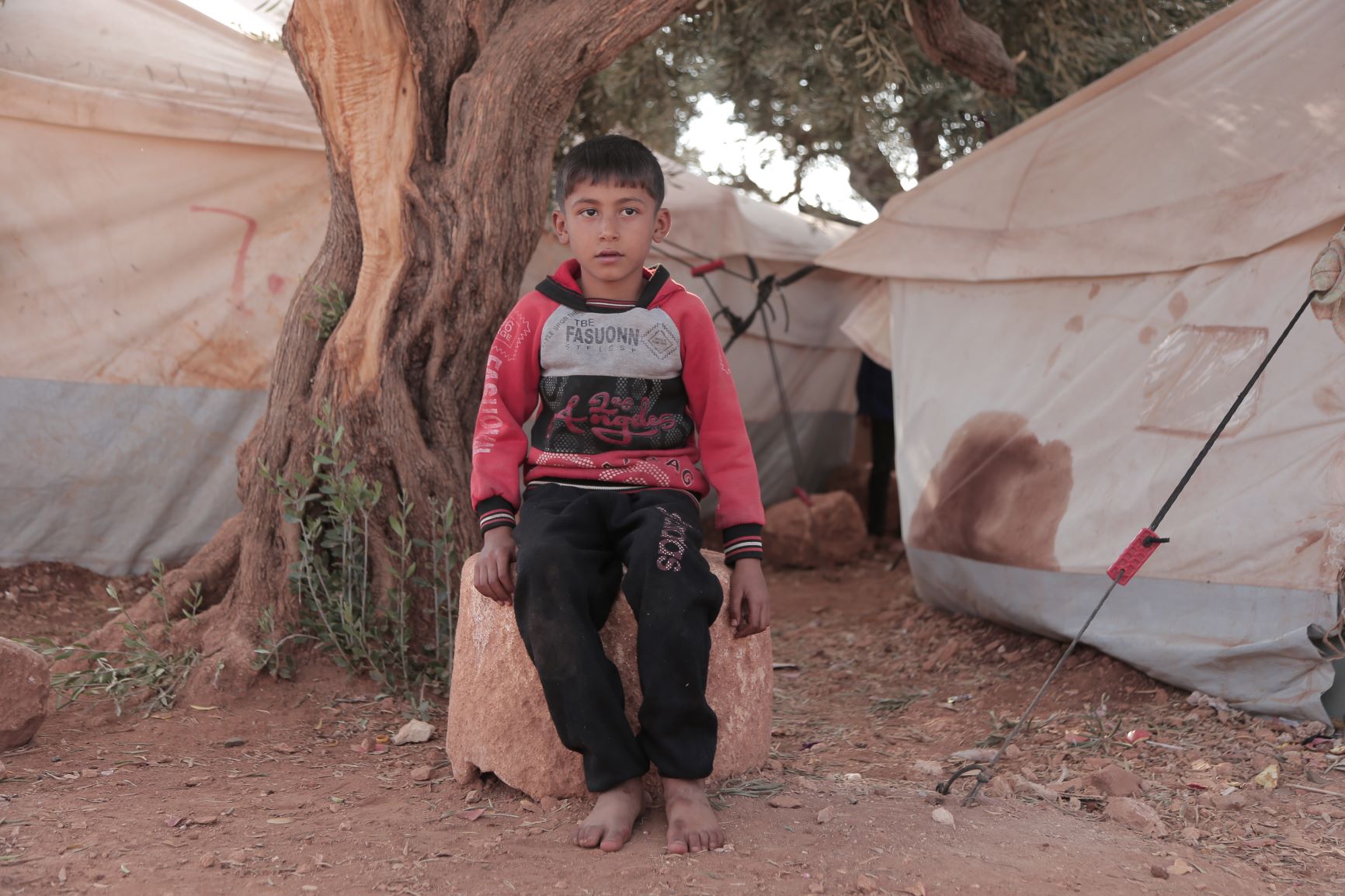 ---
Residents in nearby camps have heard about Ghoneim's skills and have expressed an interest in getting shoes made for their own children. He is ready to help and happy that he is so well regarded, but hopes for a day when his skills will no longer be needed. He would prefer to see the children in the camps live in better conditions. "I hope that these children will return to their homes and villages, so that they can live there and won't need to wear these shoes."
---
(All pictures: Asaad Al Asaad/MEE)
---