---
Owners of properties in war-devastated areas are concerned that Law 10 is nothing but a legal cover for government expropriation, erasing all trace of opposition
April 9, 2019
---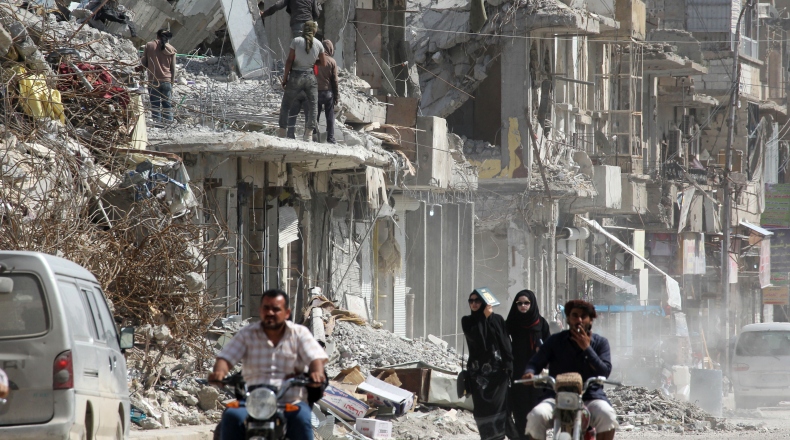 ---
By Zouhir Al Shimale -Middle East Eye 
---
Hassan's family lost their house during the Nakba, the "catastrophe" of the forced displacement of Palestinians during the creation of the state of Israel in 1948, and ended up living in the Yarmouk camp on the edge of Damascus.
Now, some 70 years later, the Palestinian's family is set to lose their home once again – this time to the Syrian government, under a law that threatens not only refugees, but also Syrians displaced in their millions by the country's war.
Now living with his family in a relative's property in Eastern Ghouta, Hassan, 37, has been pressing authorities to allow him to at least begin repair work to his badly damaged house in Yarmouk, the scene of several years of heavy fighting.
But now, Hassan said, many displaced from the camp had been told that they will lose their homes for good because of Law 10, the Syrian government's controversial programme allowing local authorities to take possession of properties in the areas worst affected by the war.
---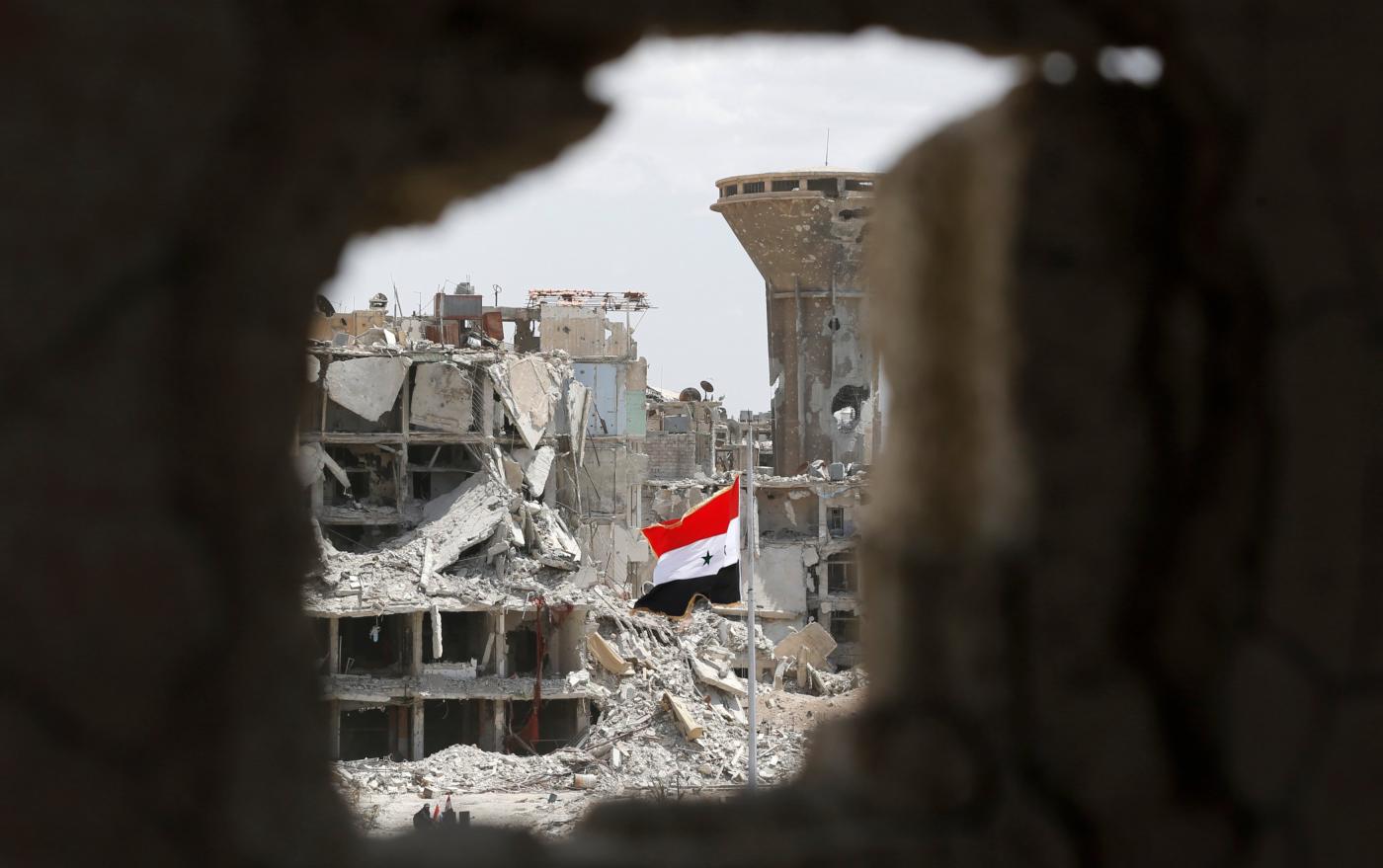 ---
"I was told to wait and advised not to do any maintenance on the house because architects were going to evaluate the whole camp," he told MEE.
"But some government employees have advised some of my neighbours to find somewhere else to live because it's a waste of time. Most of us will be without homes, this is what everybody is saying.
"We know the area will be fully under the government's authority, but who is going to compensate us, where will we stay and will we ever go back to the camp?"
An 'impossible mission'
Law 10, which was passed a year ago in April 2018, was widely criticised because it initially gave people from affected areas just one month to prove ownership of their homes and prevent their expropriation.
In November, Syrian President Bashar al-Assad issued an amendment to Law 10, extending the deadline for homeowners to one year.
But continued concerns about the way the law is being implemented have left many convinced that its main aim is not rebuilding after years of war, but erasing any trace of political opposition.
The Syrian Ministry of Public Works and Housing did not respond to an MEE request for comment for this article.
Many affected by the law told MEE that the extension to the deadline counted for little because paperwork that would prove their ownership had either been lost or destroyed during the war, or because they faced intractable bureaucracy filing applications from abroad.
---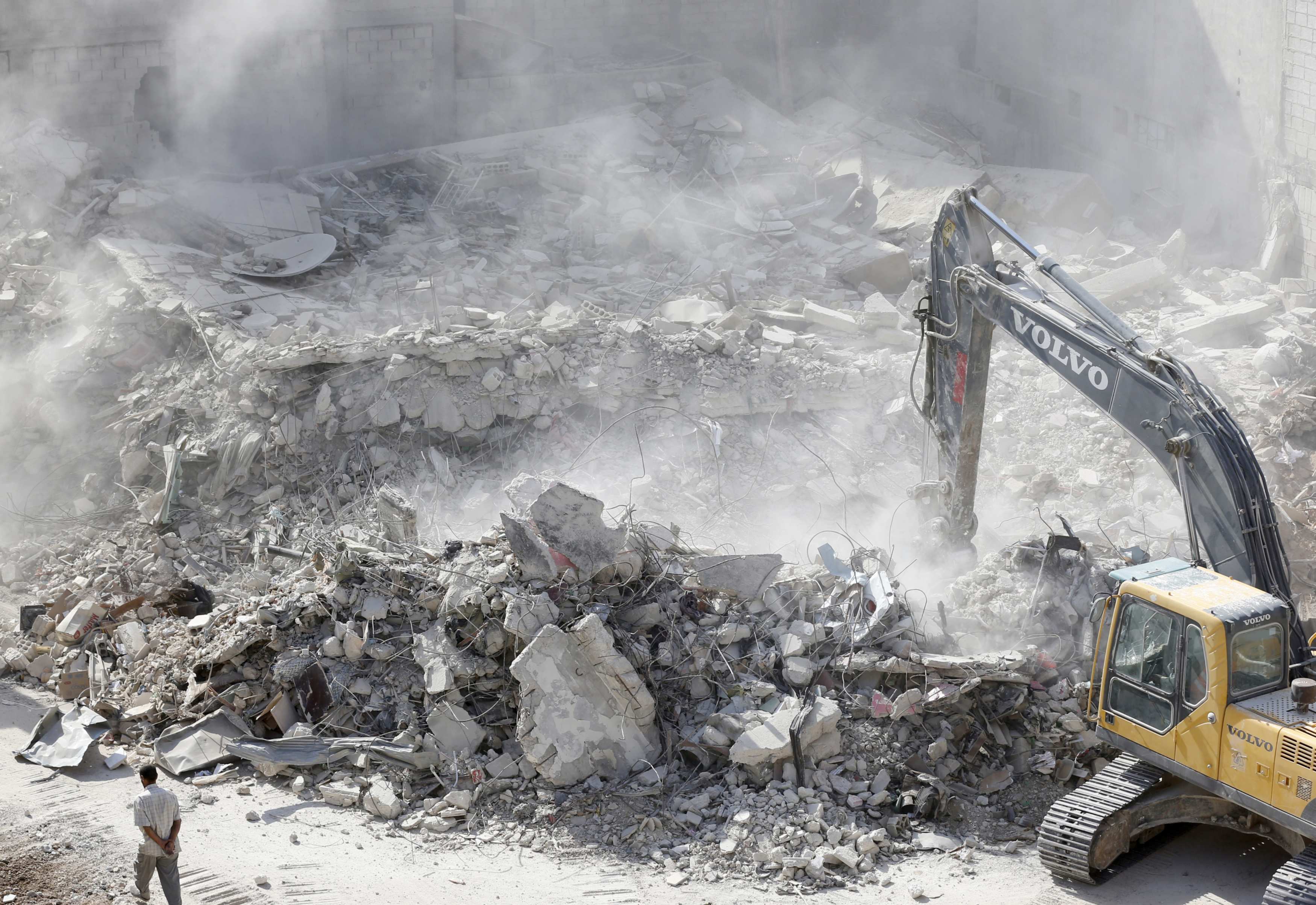 ---
Others said they believed the law was being used to punish those who had supported the opposition.
"I am looking for a solution to what seems to be an impossible mission," said Moaz, 52, from Aleppo, who like others spoken to by MEE asked that his full name not be used.
Moaz said that he owned two homes and a grocery shop, inherited from his family, in the Salah al-Din neighbourhood of Aleppo which was held for years by opposition fighters and heavily bombed by pro-government forces.
He said he had left Syria with his mother, wife, and three children for Konya in Turkey in October 2012, after being detained and tortured by government forces for participating in protests.
Several of his relatives had also fought for the Free Syrian Army (FSA), he added.
---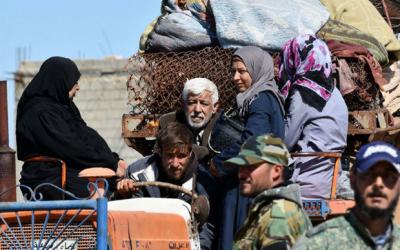 ---
Though looted and damaged, Moaz was able to rent out the properties in his absence. But now he said they were once again under threat, this time not from barrel bombs, but from Law 10.
"Even though the regime hasn't yet confirmed all the areas that will be affected by Law 10, surely my house, which is inside one of the most devastated areas, will be included," he said.
In the rush to leave Aleppo as the fighting intensified, Moaz said he had left behind the title deeds for his properties.
"After the law was announced, I started looking for solicitors to help me find a way to prove my ownership," he told MEE. "When I went to the [Syrian] consulate in Istanbul to obtain a paper in order to hire a lawyer back in Syria, I got denied after a security check.
"I wanted to pay a bribe, but they told me there was no way to arrange such things, especially for those who were wanted by the regime."
The Syrian consulate in Istanbul did not respond to MEE request for comments at the time of publication.
Nonetheless, Moaz said, he was also advised he could pay a "large sum of money" to a senior military contact to sort out the papers and prevent the properties being transferred to the state.
Moaz said he did not plan to return to Syria to pursue his case, fearing government reprisals.
"Like many Syrians, I can't go back out of fear of oppression, torture or death. Going back is an inevitable 'No'."
'No property, no way back'
Even civilians still in possession of the deeds to their homes said they had little hope of retaining them because of their political affiliations.
"Ever since this law was announced, our property in the Damascus area is on the edge of being lost," Reda, 35, told MEE.
Reda, currently living in Hatay in southern Turkey, comes from a family well known for its opposition to Assad in the Ghouta neighbourhood.
He said he had been looking for lawyers to help him sell his home.
"As soon as they know my background they say: 'Even paying a bribe won't solve this'. The regime wants to wipe out our existence from the Syrian records," he complained.
"No property, no way back. Maybe [Assad] will even withdraw our nationality from us. No one could stop him."
---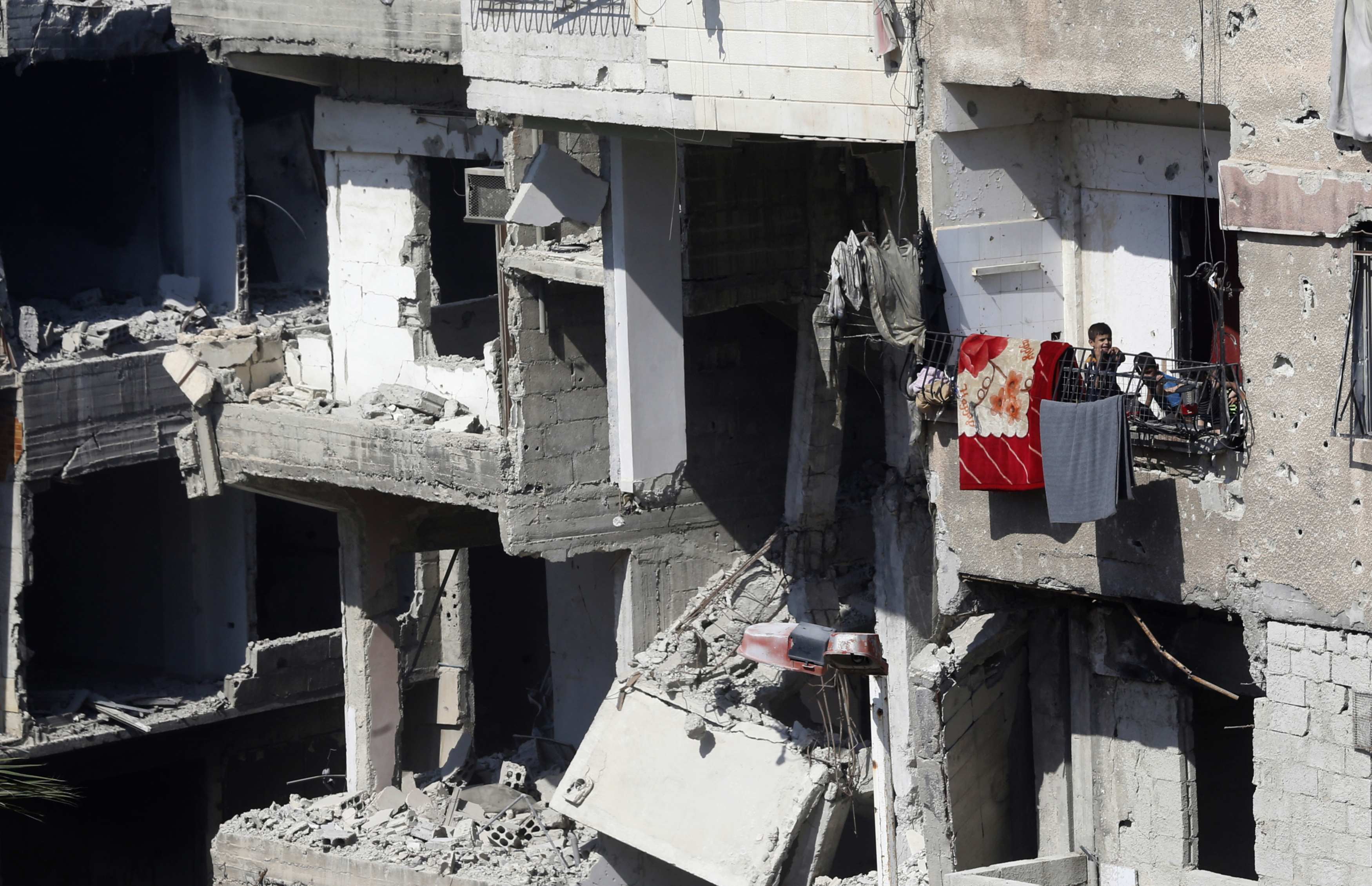 ---
Ghazwan Qrenful, the head of the Turkey-based Free Syrian Lawyers' Council which provides legal advice to Syrians, told MEE that he believed Law 10 was being used to erase opposition in areas of the country that had rebelled against the government.
While the declared purpose of the law is to reorganise and rebuild devastated areas, he said the government's main aim was to "legalise demographic changes".
"This is bound to happen as there is no real international force or sanctions that can stop Assad's government," he said.
No hope, no compensation
Others complain that their homes are threatened even though they opted to stay in Syria and regardless of their political affiliations.
Tahsin is a resident of Harasta, a suburb northeast of Damascus. He fled the town in 2013 amid fighting between pro-government forces and Jaish al-Islam, and moved in with relatives in nearby Masaken Barzaa.
Pro-government forces regained control of Ghouta and adjacent areas such as Harasta in March 2018.
"When I came back, my house was partly damaged but fixable," he said.
"After the law came into existence, since Harasta was included in the destroyed areas affected, I appealed to a court to come and see that my house was not that damaged and to re-register the rights to my house.
"Weeks later, no one had come and my request was denied. I asked lawyers to take on my case, but they said these areas had already been taken by the government and there was no hope."
Tahsin was told that the best he could hope for was six months' worth of rent as compensation, or shares in whatever re-development project would be built where his house currently still stands.
"No compensation has been arranged yet," he said. "I never expected the government to stab me in the back like this."
Qrenful, the lawyer, believes that Law 10 violates Syria's constitution – which forbids the expropriation of property without a court ruling and payment of "fair compensation".
"[Law 10] resulted in a dramatic change of owners' rights, turning them from owners of an actual house into owners of an equity that won't be worth as much as the house itself," he said.
"This plan will force the owners to sell their equity to big businesses that will obtain rights over large swathes of land for prices well below the market value."
---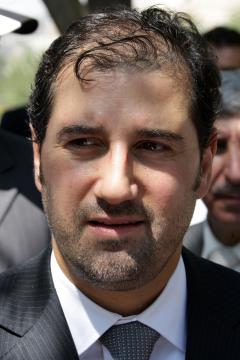 ---
Qrenful pointed out that those set to profit were businessmen such as Rami Makhlouf and Samer Foz who have long been members of the Assad family's inner circle, and who have already made fortunes from war-time business deals.
He cites the case of Basateen al-Razi, where a presidential order forced residents to leave their homes in 2012, providing the displaced with compensation of just 15,000 Syrian pounds ($29) per month for six months to help them pay rent elsewhere.
Basateen al-Razi's buildings and farmlands have since been razed to make way for a new luxury neighbourhood known as Marota City, complete with large malls and an industrial zone built with the funding and involvement of Makhlouf and Foz.
Qrenful also draws parallels between Law 10 and the redevelopment of downtown Beirut after the Lebanese civil war.
In the 1990s, Solidere – a company in part owned by then-Prime Minister Rafic Hariri, his family and close associates – bought cheaply a majority of the devastated centre of the Lebanese capital, only to turn the area into one of the most expensive areas of the city.
Qrenful noted that the only thing likely to impede the construction of these brand new neighbourhoods was ongoing international sanctions preventing the sale of construction materials to Syria.
In the meantime, civilians like Hassan, Moaz, Reda and Tahsin told MEE that they felt helpless to prevent the loss of their homes.
"I'm handcuffed. I can only wait and see what will happen next," Tahsin sighed.
---
---