---
Syrian Center for Media and Freedom of Expression (SCM) raise the alarm and work for suitable protection for journalists and media personnel against military actions, arrests, torture, kidnapping and/or various other violations
July 25, 2018
---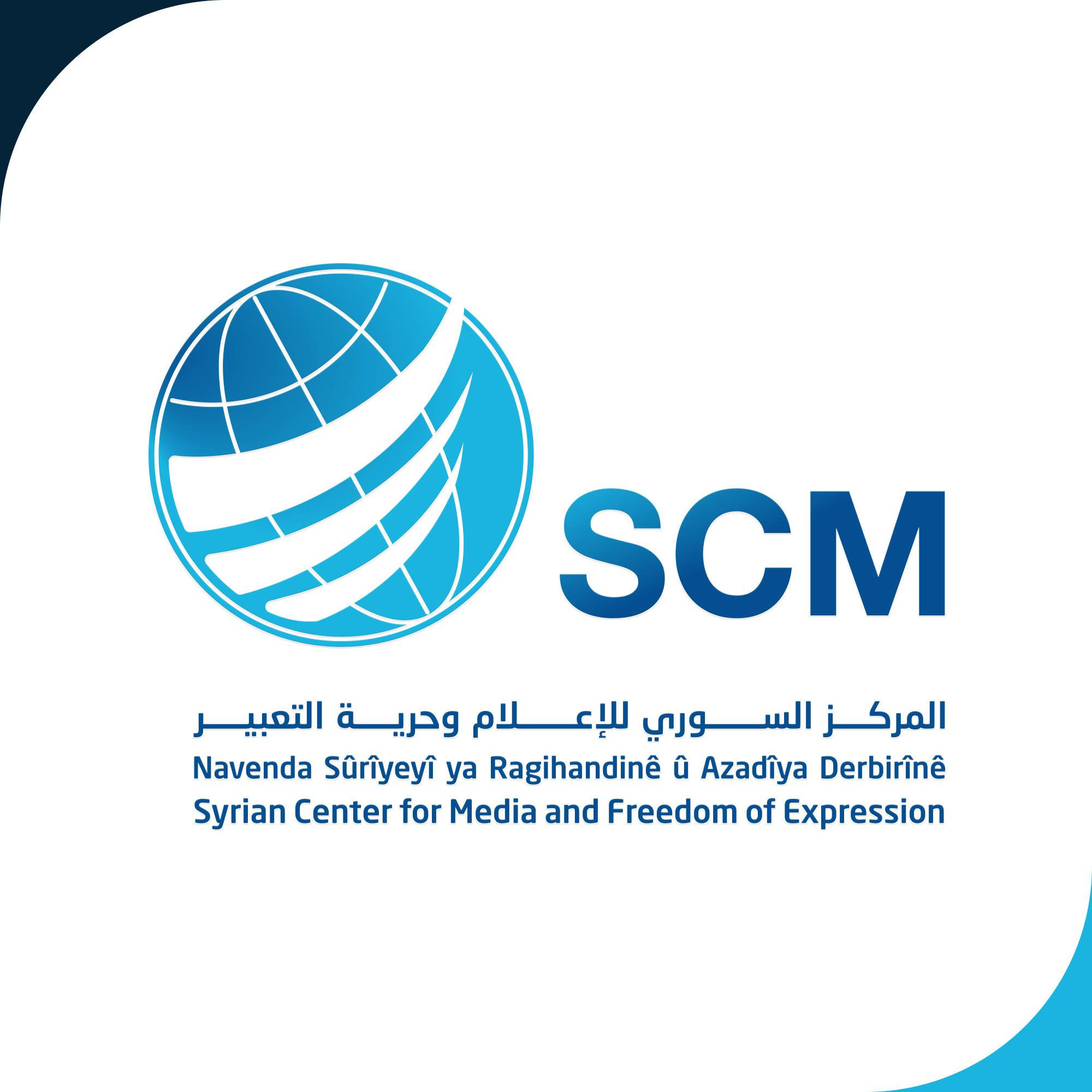 Paris, 12 July 2018
Syrian Center for Media and Freedom of Expression (SCM)
Reports continue to reach us of the constant advancement of the Syrian government forces in the southern region supported by their ally Russia in an attempt to restore the remaining areas out of its control. The rebel non-state armed groups are negotiating progressively the evacuation of their fighters to northern Syria. Meanwhile dozens of journalists remain trapped in isolated pockets, amid growing concerns for their safety and their lives.
As political and military talks approach common understandings, the future of journalists and media workers who continued reporting and covering the conflict throughout the last seven years, remains today unknown without any indications or guarantees to assure their protection and safety.
To this end, Syrian Center for Media and Freedom of Expression (SCM) calls on all parties to the conflict in Syria to comply with international resolutions on the protection of journalists in conflict zones against any targeting as stated in Geneva Conventions of 1949, Article 79 of Additional Protocol I on the protection of journalists.
We stress that all parties must work in accordance with the strategies adopted by the United Nations Action Plan on the Safety of Journalists, which emphasized, in particular, that "the safety of journalists and the fight against impunity are key factors in the protection of the fundamental right to freedom of expression guaranteed by article 19 of the Universal Declaration of Human Rights ".
SCM reiterates resolution 2222 (2015), which states that parties to an armed conflict have the primary responsibility to take all possible steps to ensure the protection of those affected, including those exercising their right to expression, by seeking, obtaining and disseminating information through various means online and offline, in accordance with article 19 of the International Covenant on Civil and Political Rights.
Therefore, the Syrian Center for Media and Freedom of Expression (SCM) demands:
The international community to exert all possible pressure on the Syrian government and its allies and regional and international parties concerned, to ensure the safety and protection of journalists, media workers and other civilians,
The need for independent international organizations to oversee any negotiations or new agreement in the context of deportation or displacement or find a suitable solution for all civilians, especially journalists and activists who have risked their lives for years to convey the truth and what is happening on the ground to the world,
Human rights organizations and independent international bodies, such as the International Committee of the Red Cross ICRC, to raise the alarm and work for suitable protection for journalists and media personnel against military actions, arrests, torture, kidnapping and/or various other violations commonly committed against journalists in Syria, the country ranked according to international organizations concerned with the protection of journalists, as one of the most dangerous workplaces for journalists in the world.
.
.