---
IDPs are forced to leave their homes in Latakia and go back to their totally destructed areas in Aleppo
August 6, 2018
---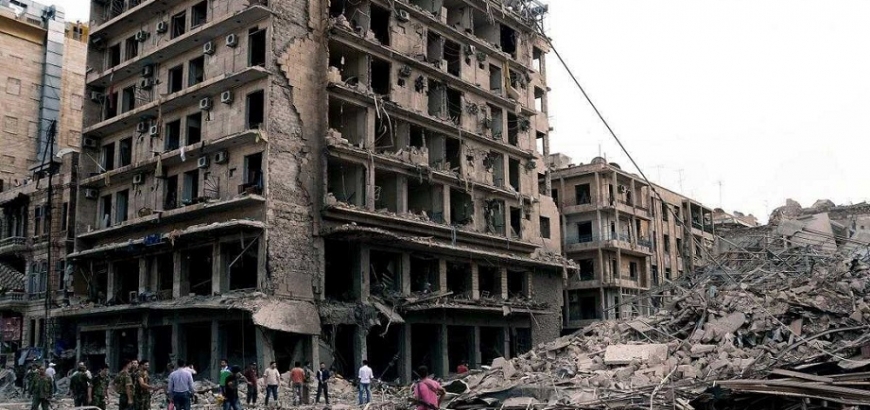 An evacuation process has begun of displaced people from chalets of the laborers union in the Ras al-Baseet area in Latakia province, who have occupied these chalets since the start of the war about seven years ago.
The laborers unions justified their decision to evacuate the displaced people, according to media, by saying that security has returned to Aleppo city, and that the displaced people should return to their homes and repair those that were damaged. They said that the displaced people were informed of the evacuation decision two months ago, and they were given a deadline until the start of August so that the chalets can be rehabilitated in preparation to be used again after they were given to the displaced people at a symbolic monthly rent, or sometimes even without rent.
The displaced people refused to evacuate the rented chalets, because they do not have the money to repair their damaged homes, according to reports on social media. In addition, the basic services in their areas in Aleppo have not been sufficiently restored given the damage to infrastructure, and the government has not yet rehabilitated the area in a way that would allow residents to return there.
The evacuation decision coincides with the opening of schools, which will increase the concerns of the displaced people. The government launched a program to rebuild Aleppo city last week, according to the deputy governor Hamid Kamino, in a statement to the Russian Novosti news agency. Fighting in Aleppo ended in 2016, and the government should have begun the reconstruction process at that time to enable displaced people to return home without obstacles.
.
.