---
Current EU policy is governed by U.N. Resolution 2254, passed in December 2015, which demands "political transition" in Syria
March 11, 2019
---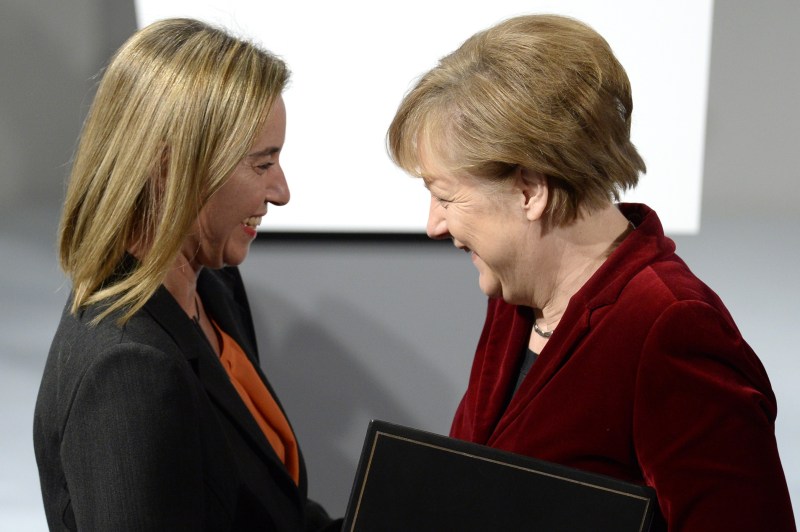 The latest issue to divide the EU is whether to recognize the legitimacy of Syria's dictator and help him rebuild his country.
---
 Source: Foreign Policy – BY ANCHAL VOHRA  
---
The European Union tries to present a united front to the world, but a wide range of issues increasingly divide the continent against itself. The latest question to split the EU is whether to help rebuild Syria—or, rather, whether to help Syrian President Bashar al-Assad to do so.
Although formally united behind a policy of sanctions against the Assad regime, individual countries are beginning to ask whether the current maximalist position should be maintained. While France, Germany, and the United Kingdom want to maintain a tough anti-Assad stand, others in southern and eastern European nations, particularly those with populist governments, want to moderate it. Diplomats from across Europe have told Foreign Policy that the latter group of countries views relations with Syria primarily through the lens of the refugee crisis. They believe that by granting recognition to Assad for having won the war, and assisting him in reconstructing his country, they will be able to expedite the return of Syria refugees.
Italy is emerging as the most vocal backer of Assad and opponent of sanctions against Syrian entities, at least behind closed doors. On the condition of anonymity, a diplomat from Southern Europe told FP that Italy was "re-evaluating its position." He said: "If you want the refugees to leave, if you want to stop the second wave of refugees, if you want to end the suffering of the internally displaced, if you want to tackle ISIS in Europe—and they are there—then you need to deal with the Syrian government."
"The solution is on the table," he added. "The solution is Assad."
Current EU policy is governed by U.N. Resolution 2254, passed in December 2015, which demands "political transition" in Syria. The wording is deliberately ambiguous, allowing Western countries opposing Assad to demand that he step down, while Russia, China, and others can say it merely means agreed political reforms. Now that it's clear that Assad is not leaving power, the resolution's ambiguity is now producing disagreements within the EU.
Italy, while it backs the resolution, is in favor of easing up on the Syrian government, according to the Italian diplomat. Although it did not object to the EU's sanctioning of 11 more Syrian businessmen and regime supporters this January—bringing the total of sanctioned individuals to 270—it might soon seek to repeal some of them. As soon as the sanctions—which prohibit financial transactions and other dealings with Syria—are lifted, European companies will be able to bid for reconstruction-related projects.
Italy can procedurally veto the annual renewal of sanctions, but doing it alone runs the risk of isolating it in the union. Experts say there is still a presumption that EU member states, even in foreign-policy matters, are under pressure to operate through consensus. Over time, however, Italy is likely to secure more supporters for change. Already, Poland, Austria, and Hungary are believed to sympathize with the idea of re-engaging with Syrian authorities.
Julien Barnes-Dacey, the director of the Middle East and North Africa program at the European Council on Foreign Relations, said these states are motivated by factors including domestic politics tied to refugees and links to Moscow. "It is also undeniable that some states recognize new realities on the ground in Syria and think that any positive gains from the situation will now have to entail some kind of engagement with the government in Damascus," he added. "This isn't a solely cynical turn—it also represents competing analytical assessments of what is now possible."
In August 2018, Poland sent its deputy foreign minister, Andrzej Papierz, to Damascus to meet with the Syrian government. SANA, the Syrian state-run news agency, applauded the visit. It said Poland had offered to pay for the construction of homes for 100 Syrian refugee families currently living in Lebanon, to create conditions for their return. Papierz's Syrian counterpart, Faisal Mekdad, described Poland's position as "realistic and rational" and decried the linking of aid to "other conditions."
Poland denies it is breaking the consensus in the EU over Syrian reconstruction. Its gesture to the Assad government, however, is a clear indicator that it thinks rebuilding Syria will equip the refugees to move back home and not westward—to Europe.
A diplomat from Western Europe admitted that all 28 EU member states understand that Assad has essentially won the war. Germany and France, however, are reluctant to admit it in public and thus be required to water down their expectations of what "political transition" means: from a fully functional human rights-abiding democracy to a marginally changed Assad regime. "Germany and France fear that their anti-Assad Syria policy might be diluted by those in the EU who want the refugees to leave and think paying for reconstruction will enable that," the diplomat said. "These countries think the guidelines are dated and need to be revised."
---
---