---
In 2015, the United Kingdom froze Ghassan Ismail's assets as part of the measures taken against a group of regime officers responsible for committing violations against Syrians
July 9, 2019
---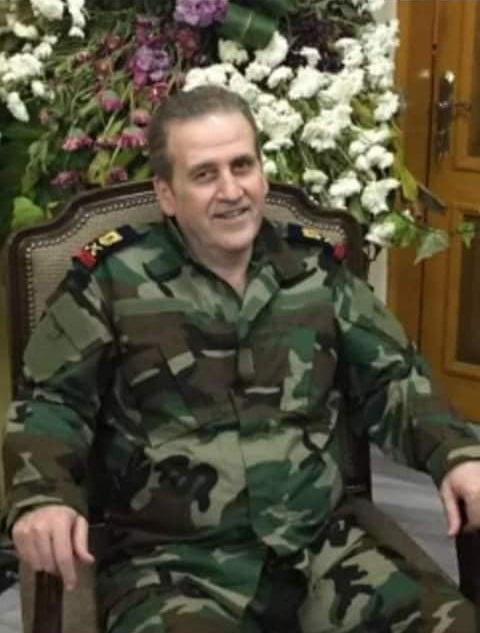 ---
Pro Justice
---
---
Bashar al-Assad has appointed war criminal Major General Ghassan Jawdat Ismail as director of the Air Force Intelligence Directorate, replacing war criminal Jamil al-Hassan, who apparently failed in his mission to mediate with Israel during a meeting held days ago with Israeli officers in a village in the Syrian Golan. Pro-justice has published in its file "The Black List" the biography of Ghassan Ismail and a list of his most heinous violations to human rights.
---
---
We re-publish the article here for its current importance.
General information
Place of birth: Junaynat Ruslan – Darkoush – Tartous countryside
Year of birth: 1960
Specialization: Air Force Intelligence Directorate
Previous Positions of Service
2018: Deputy Director of Air Force Intelligence Directorate
2016: State security branch in Suweida
2011: Head of Special Missions branch
---
Ghassan Jaoudat's name rose to prominence while he served in the Air Force Intelligence Directorate's Special Missions branch at the rank of brigadier general, as members of this force joined the Fourth Division in operations to repress protesters in the cities of Daraya and al-Muadamiyah in July 2011.
According to the testimony of a defector from the Special Operations branch, published in a report by the Human Rights Watch organization on 15/12/2011 titled, "By All Means Necessary!: Individual and Command Responsibility for Crimes against Humanity in Syria[1]": "Colonel Ghassan Ismail, commander of the Special Operations unit, gave verbal orders to shoot at the protesters when his unit was sent to suppress a protest in Daraya neighborhood during another operation in June, together with the 4th Division. According to Hani, his orders were 'Don't fire in the air; fire directly [at the protesters].'"
Ghassan Ismail is also considered to be directly responsible for the forcible disappearance of thousands of civilians and for the liquidation of a large number of prisoners in the Al-Mezzeh Military Prison, pushing the European Union in July 2012 to include his name in package 17 of its sanctions against the regime in a list including 27 regime officials.
In 2015, the United Kingdom froze Ghassan Ismail's assets as part of the measures taken against a group of regime officers responsible for committing violations against Syrians.
---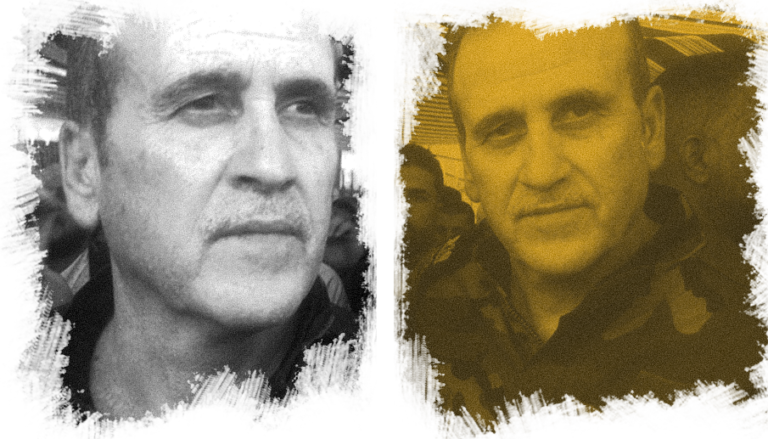 ---
Despite repeated condemnations, Bashar al-Assad appointed Ghassan Salameh as head of the State Security branch in Sweida on 10/12/2016, following Brigadier General Mohamed Makhlouf. There, Salameh was complicit with Brigadier General Wafiq Nasser, the former head of the Military Security branch in the southern region (currently head of the Military Security branch in Hamah) in the repeated kidnappings which occurred in Suweida.
At the start of 2018, Ghassan was promoted to the rank of major general and was appointed in March 2018 as deputy to the director of the Air Force Intelligence Directorate. Major General Ghassan has a number of brothers who have died in regime military operations, including Colonel Ammar, who was killed after he was captured by opposition fighters in September 2012, as well as his brother Ziad who was fighting in the ranks of the shabiha and was killed the same year. He has another brother, Brigadier General Samer Ismail, who works as a judge in the Court of Terrorism.
---
 1- Individual and Command Responsibility for Crimes against Humanity in Syria
---