---
TDA communicators in Aleppo city launched a campaign starting January 2016, to raise awareness about and try to combat arbitrary arrests and detention.
July 1, 2018
---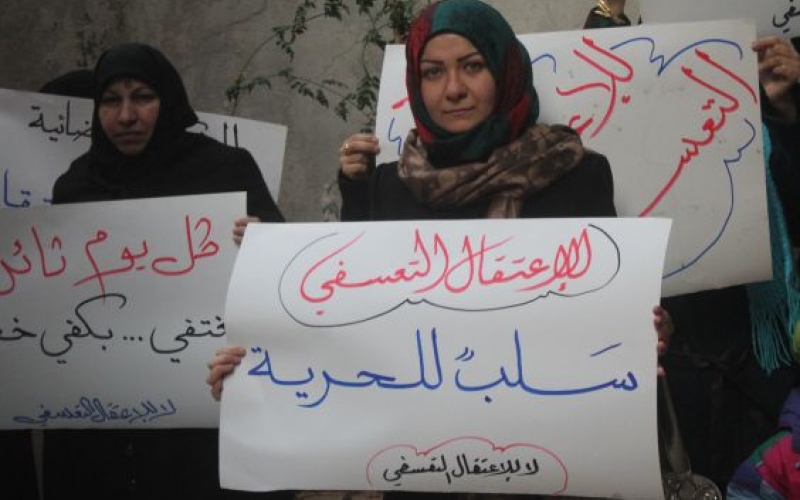 TDA Aleppo communicators devised the campaign to push back against military factions intervention in civil matters and arbitrary arrest of civilians on the basis of complaints without regard to any formal law or procedure. The TDA communicators designed the campaign to assert the role of public prosecution and judicial deliberation, and stopping military factions from making arrests which is the role of law enforcement officers. The team worked out a plan for the campaign to achieve their goals to overcome these problems and proposed solutions to reach the overall goal, to attain justice in litigation according to a specific timetable.
The campaign initiated with a data collection phase, whereby TDA communicators issued surveys that targeted families, detainees, and the free police. The team then worked toward bringing in the community to participate and interact with the campaign by hosting a number of seminars and lectures by lawyers around procedural code for bringing the accused before the law and public prosecutions. The seminars were attended by a diverse group of women and men. The campaign also included vast distribution of posters and road signs calling for the halt to arbitrary arrests and to maintain the liberties of individuals.
Other activities were also held as part of the campaign, including workshops for lawyers, representatives of the free police, and judges over the course of a week. The result of which was recommendations drafted by the Supreme Judicial Council to activate public prosecution in police stations and a resolution to stop the interference of military factions in civil disputes; a statement was signed by three of the biggest factions in Aleppo promising to not interfere in civil disputes, and recognizing the jurisdiction of the free police in such matters.
.
.