---
Syrian Archive said it has documented and verified at least 704 incidents in which there were civilian casualties as a result of alleged Russian attacks
November 2, 2018
---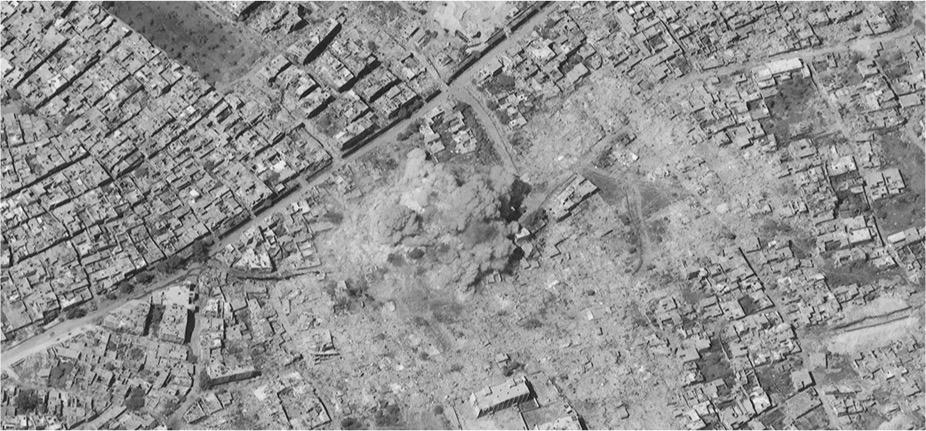 Syrian-led human-rights group said Wednesday that it has documented more than 1,400 incidents in which Russian forces indiscriminately targeted civilians and civilian infrastructure in the three years since Moscow intervened in the civil war in Syria.
The Berlin-based Syrian Archive has created a database of more than 3,000 verified videos of the incidents, reported between September 2015, when Russia began its airstrikes on behalf of President Bashar Assad's forces, and September 2018.
Hadi al-Khatib of the group said the searchable database is the first visual documentation of alleged Russian airstrikes in Syria and is essential for "advancing justice." The database, which includes more than 700 incidents in which civilian casualties were reported and some 35 hospitals were struck, can help lawyers build cases against perpetrators of violence, he said.
The database includes videos from citizens, journalists, humanitarian groups and the Russian Defense Ministry.
Russia denies targeting civilians and has often said the airstrikes are aimed at "terrorist infrastructure." In a recent report on its three-year involvement in Syria, the Russian military lists the number of airstrikes and the types of aircraft and weapons used, but doesn't say anything about casualties.
Syrian Archive said it has documented and verified at least 704 incidents in which there were civilian casualties as a result of alleged Russian attacks. The verified videos show that at least 35 hospitals 27 mosques, 23 schools and 27 markets were struck in Russian airstrikes, it said.
The group also identified 63 incidents in which cluster munitions were used and 39 incidents in which incendiary weapons were used.
Russia denies using those weapons.
Source: AP