---
History has taught us that post-war tribunals are merely a charade in which winners punish losers for the damage war brought about.
July 22, 2018
---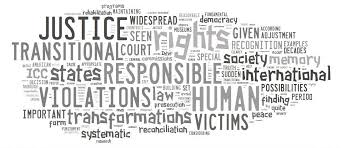 Wael Sawah – IWPR
With the first bullet shot at the peaceful demonstrators, the Syrian regime lost its legitimacy and became a burden on the country, the people, the region, and the world. With over 70,000 deaths, 3 million Syrians who have been displaced (inside and outside the couuntry,) arrested, tortured, and raped, there is no doubt that the regime has no chance to stay in power; only the timing is unclear.
In the meanwhile, many armed opposition groups are responding to the regime's violence with similar violence. Some radical groups are now of full control of certain regions in the country where governmental authority has been forced out. Inspired by radical Islamists, these groups are running the areas under their control as the regime has done. There is plenty of evidence on pro-government loyalists (including civilians) being cruelly killed or tortured.
When the regime changes in Syria, the process of justice and accountability will need to start. A transitional justice process is the safest way for the new Syria to proceed towards democracy with the least possible social loss. It will ensure justice to the people and the country, but will not drag the country down to the level of revenge and settling of scores.
The first step to a better process of transitional justice is documenting all violations of international humanitarian law and international human rights law. In order to be active and fruitful, this step needs to be accomplished independently and professionally. Transitional justice experts have established sets of standards and procedures to document violations that occur during the course of conflicts.  It is imperative that the documentation process in Syria abide by these standards, if it is to be effective and respected by international and local actors.
Impartiality and objectivity are also essential for a proper transitional justice process in Syria. Although the regime might be responsible for the vast majority of the violations which occur in Syria, the armed groups that violate human rights law and international human rights law must also be held accountable for their deeds, regardless of how unpopular documenting these crimes might be.
Information must be collected from various sources around the conflict, and compiled, verified, analyzed, and stored securely in a safe haven until such time as it can be used.
In the Syrian conflict, thousands of persons are collecting and compiling transitional justice evidence. Unfortunately, these individuals and groups had not been properly trained and equipped when the uprising broke out. Providing the proper training for these actors is vital if we seek to have a professional product that will be admissible in international or local courts.  Training needs to cover legal standards applicable to potential crimes and how to record, measure, and preserve evidence in compliance with international standards of criminal procedure.  Such training can increase the sources, amount, and geographical scope of evidence collected.
Transitional justice in Syria will be the alternative victor's justice. History has taught us that post-war tribunals are merely a charade in which winners punish losers for the damage and suffering the war brought about. But it must include not only civilians who were killed, arrested, and wounded in the course of the events of the revolution. Soldiers and security officers who were forced to participate in suppressing the people must also be given equity. Even if they must pay some price, or they have to admit what they have been forced to do, and apologize to their victims in public, they will be the winners, as they will not only relieve their consciences but will also participate in rebuilding the new Syria.
Numerous groups in Syria are dedicating their time and energy to documenting violations and collecting transitional justice evidence. We can divide these groups into several categories:
1- The nation-wide documenting groups that have acquired a certain professionalism and gained acknowledgement and respect, such as the Violation Documenting Center, Shuhada (Martyrs), the Syrian Network for Human Rights, the Syrian Observatory for Human Rights, and the Syrian Commission for Justice and Accountability;
2- Groups that cover certain regions, such as Ahfad al Kawakibi in Aleppo;
3- Groups that focus on a certain type of violation, such as Rasd, which documents violations to property, and Domino, which focuses on the wounded with permanent disabilities;
4- Independent Syrian news agencies reporting on events in Syria, often with access to firsthand documentation, such as Orient News, Sham News, and Ugarit News, which rely on reporters on the ground in Syria, and thus have a unique capability to collect firsthand documentation, especially videos, photographs, and firsthand accounts.
5- This of course can be added to intergovernmental organizations and bodies, governmental initiatives, and non-governmental organizations. Most importantly, more and more individuals are getting involved in the documenting process and are acquiring a wealth of evidence that awaits proper use.
The documenting process faces a number of challenges. These include the deteriorating security situation in Syria, the lack of coordinating efforts, the lack of a professional international legal approach, the absence of proper verification standards, and incomplete coverage of affected areas and populations. In order to have an appropriate documenting effort, these challenges must be addressed. A new entity is trying to fill the gap. The Syrian Center for Justice and Accountability (SJAC) is a non-profit organization with multilateral support that works to collate, vet, and analyze data on human rights violations through a comprehensive data repository; to provide training, resources, and support for local groups in Syria; and to conduct research and analysis to create a narrative about human rights violations related to the conflict in Syria.
Finally, what to be done with the piles and piles of data collected on the violations committed in Syria? The ultimate goal of collecting transitional justice evidence is to achieve justice and hold perpetrators accountable for their deeds. If efforts succeed to centralize the data collected in one safe repository, the next duty will be to safeguard the data and ensure that it is provided to the proper judicial commission to accomplish justice. There are two scenarios. For future developments in Syria: the first is the fall of the current regime and its replacement by a democratic government; the second is the regime's regaining full control, or chaos and civil war, or a sectarian regime. In the first scenario, the transitional justice evidence should be handed to the local judicial system, which must be supported and advised by international legal expertise. In the second, data collection needs to continue and efforts should be made to convince the international community to put an end to the bloodshed and to impose a transitional justice procedure for the benefit of all Syrians.
Transitional justice is not a mere process for punishment: it is a process for reconciliation and forgiveness. In his masterpiece Crime Punishment, Dostoyevsky concludes his epic with the following words: "But that is the beginning of a new story – the story of gradual renewal of a man, the story of his gradual regeneration, of his passing from world into another, of his initiation into a new unknown life."
.
.