---
Recent protest at the Turkish border was triggered by the regime's intensified military campaign on Syria's last opposition-held region
June 13, 2019
---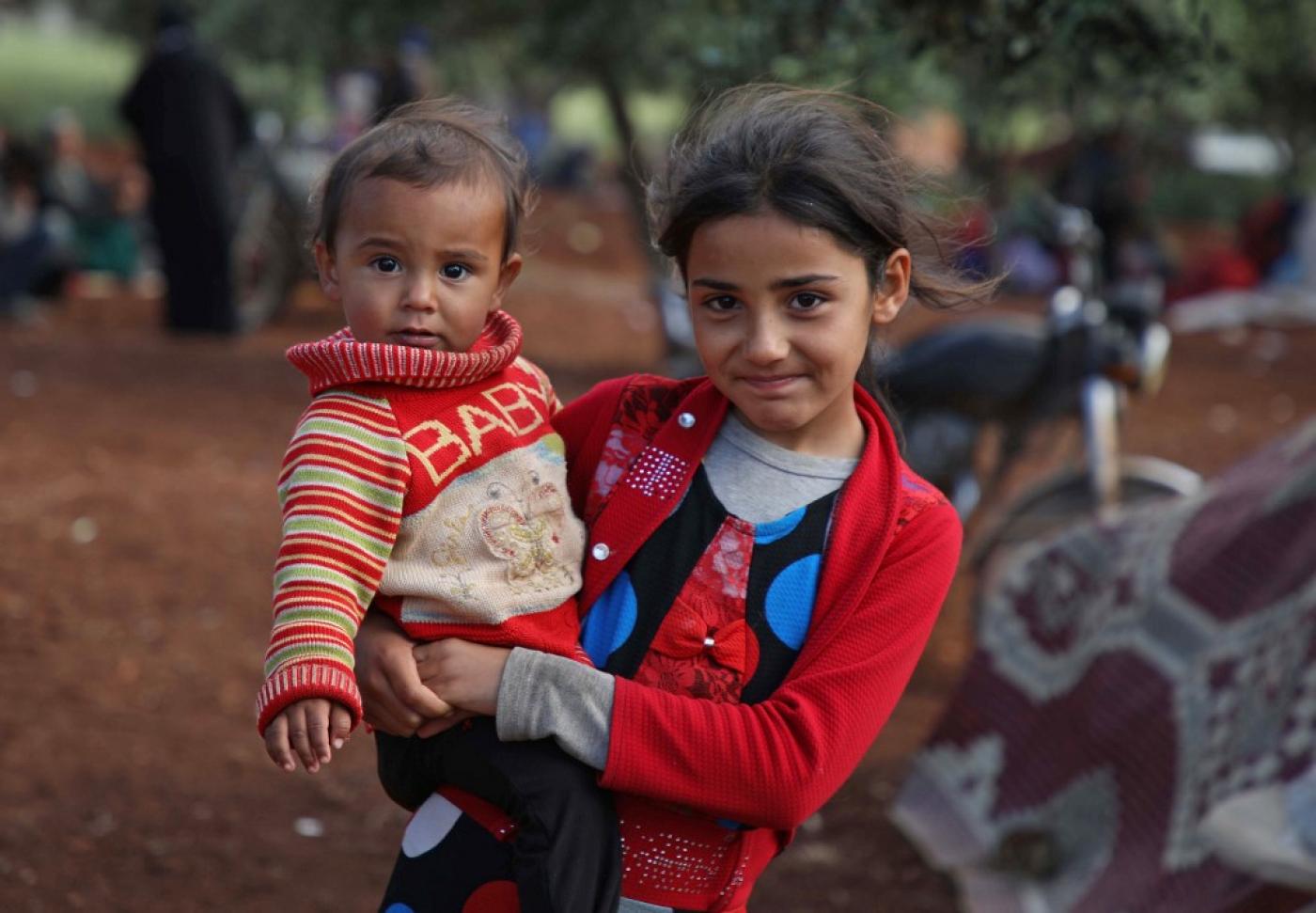 ---
Source: Middle East Eye | By Haid Haid
---
"Europe forbids immigration but allows [our] killing," a young Syrian activist said in a demonstration late last month near the Turkish border.
The protest was triggered by the intensified, regime-led military campaign on Syria's last remaining opposition-held region in northwestern Syria. The offensive has been systematically targeting residential areas and civilian facilities, leaving more than three million people with no safe ground inside the country. 
As the world remains indifferent to their suffering, civilians in greater Idlib have launched a campaign to "break the borders", asking people to march towards the Turkish border. This action threatens Western countries, and Turkey, with a major influx of refugees if they do not live up to their responsibilities to stop the mass slaughter of civilians in Syria.
Battle for control
Since late April, Russian and Syrian forces have stepped up air raids and shelling on greater Idlib, which includes the majority of Idlib province and parts of rural Aleppo, Hama and Latakia. The assault is considered the heaviest in the area since September 2018, when a deal was brokered by Russia and Turkey in order to establish a demilitarised zone to separate opposition and government forces.
Locals and observers have said that President Bashar al-Assad and Russia have been using terrorists holed up inside Idlib as a pretext to wrest control of two major highways in that region. To that end, the regime is depending on a combination of artillery shelling, cluster munitions and air strikes, including the use of barrel bombs. 
In addition to attacking the frontlines, the regime bombardment has focused on residential areas across the opposition-held region. According to the civil defence group the White Helmets, more than 22 medical facilities, 29 schools and five markets have been targeted. 
The regime-led offensive has killed more than 600 civilians and displaced around 300,000 others, the White Helmets noted late last month. Displacement has become a fact of life for the majority of people living in this densely populated, opposition-held region: Idlib province is home to more than one million people displaced from other areas of the country.
No safe ground
The problem facing these displaced people is that now, more than ever, there is no safe ground for them to flee to. According to local humanitarian workers, people are in constant movement from one area to another, because no area is safe enough. 
In addition, there are no camps equipped to receive big numbers of people, as the existing ones are overcrowded. The fighting has further strained the already-struggling humanitarian supply lines into Idlib.
Various humanitarian groups have all but ceased operations in contested areas, fearing for the safety of their workers and supply lines. As a result, thousands of civilians are sleeping in olive groves without access to shelter, water or medical facilities, according to local humanitarian groups. 
---
Yet, despite the scale of this humanitarian catastrophe, the international community has not done much to pressure Russia or the regime to stop their military campaign and the systematic targeting of civilians. Instead, civilians feel that Western countries are more concerned about keeping them from fleeing Syria, despite the enormous risks facing them inside their country. 
Consequently, activists and civilians in greater Idlib called for the march to the Turkish border on 31 May – part of a wider campaign to highlight the suffering of civilians and warn of the consequences if the killing of civilians does not stop.  
The general feeling among civilians involved in the campaign is that "if the West only cares about keeping us in Syria, despite the high risks and lack of protection, then we will highlight our suffering in terms they understand". This is why "breaking the borders" became the main slogan for the march. The goal is not to illegally cross into Turkey in large numbers, but to highlight the need for protection and a safe haven. 
'A violent nightmare'
Organisers hope that the campaign will trigger a more appropriate response from the international community and member states to live up to their responsibilities and protect civilians in Syria. "We hope that the attacks will stop, even if [the motivation is] to keep us locked up in a violent nightmare with no end in sight," said Waleed al-Ahmed, a humanitarian worker in Idlib.
The international community – namely the US, the EU and Turkey – are clearly unwilling to use economic pressure, such as sanctions, to force the hand of Russia, Assad's main ally in the current offensive.
---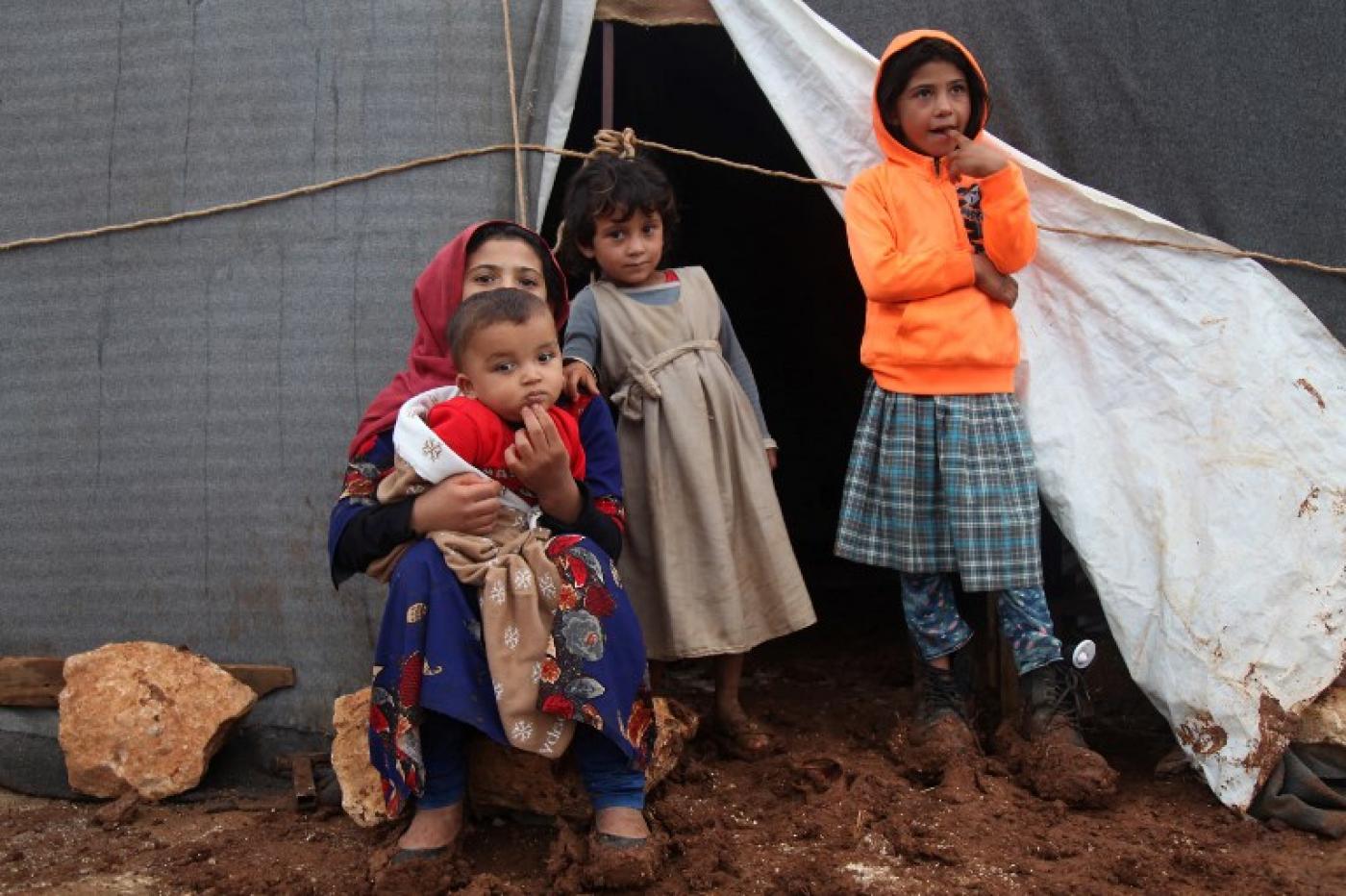 The only cards they have are political, either through negotiations with Russia or through enforcing UN Security Council resolutions on strengthening protections for civilians and facilitating aid delivery in Syria.
Allowing the regime to continue its attacks will not only result in hundreds or thousands of civilian deaths; it will also create major waves of refugees going to Turkey and across Europe, despite the risks involved.
Campaign organisers point out that people are becoming more desperate, with many believing that fleeing the country is their only choice if the killing does not stop.  
---
"When you lose everything, and most importantly hope, the only option you have left is to gamble with everything – including your life and the lives of your loved ones – in order to either get a better, safer, more dignified life, or die trying," demonstrator Ahmed Khalid Hassoun told MEE. 
---
---