---
The inquiry team concluded that taken together, the pictures and Caesar's testimony constitute "direct evidence" of "systematic torture and killing" by the Syrian regime which "would stand up in an international criminal tribunal"
March 23, 2019
---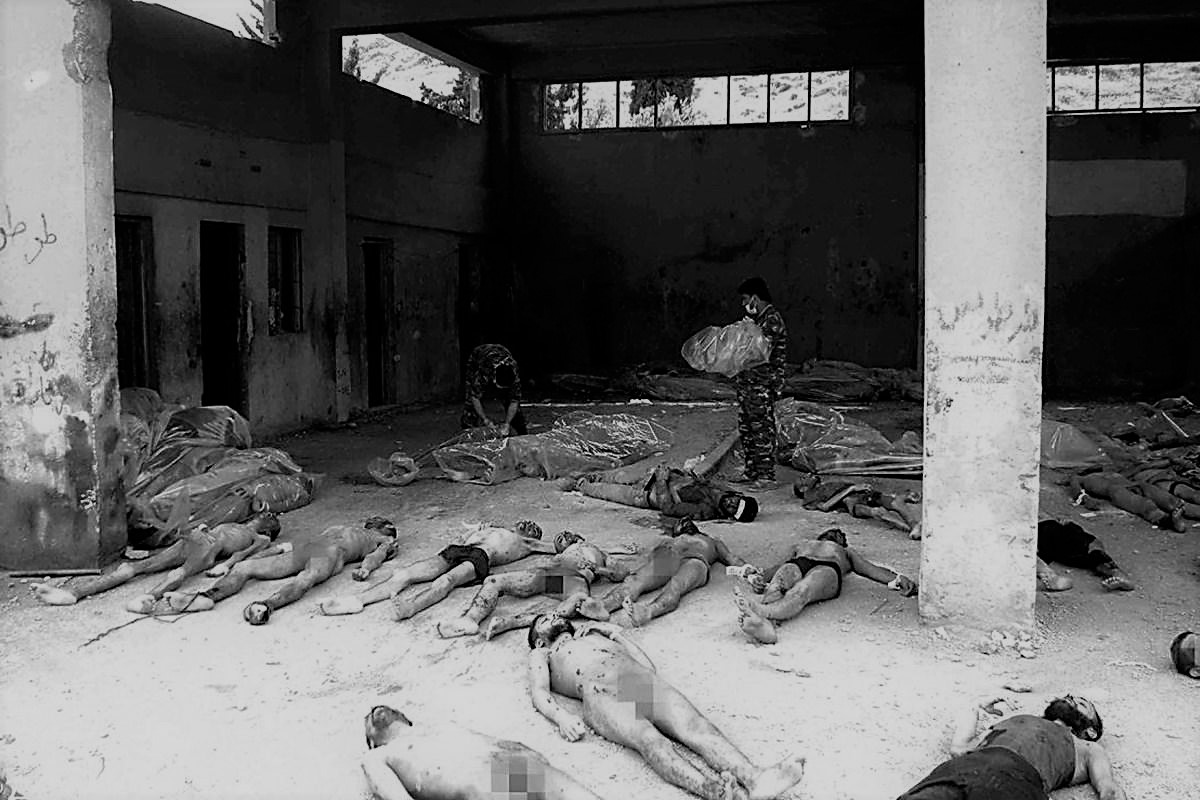 ---
Source: The Middle East Monitor
---
More than 6,000 people were executed in 21 months by the forces of President Bashar Al-Assad at Al-Mezzeh 601 Military Hospital near Damascus, the Syrian Legal Commission (SLC) has revealed in a memorandum to the UN's Independent International Commission of Inquiry on Syria, calling the facility a "slaughterhouse".
The commission provided evidence of widespread torture and extrajudicial killings committed by government troops al the Al-Mezzeh base, including the testimony of a regime dissident and the names of 43 soldiers and doctors who led the campaign of abuse.
The defector stated that some 70 bodies a week were transferred from the hospital in designated trucks to a nearby crematorium where they would be burned so as to remove any evidence of torture. The extent of the violence committed resulted in several soldiers defecting from the military; however, the source said one was caught prior to his escape and was also tortured to death.
Much of the abuse took place within the hospital's trauma department due to its secluded nature and was restricted to only intelligence officials. The 601 military bases is believed to be one of the detention centres at which the Caesar photos were taken in 2014, which documented 11,000 victims who had died from torture during their detention.
A six-person team of internationally renowned war-crimes prosecutors and forensic experts was commissioned to assess the photographs and the man who provided them, a former military policeman known anonymously as Caesar; they concluded that they had not been digitally altered.
The inquiry team concluded that taken together, the pictures and Caesar's testimony constitute "direct evidence" of "systematic torture and killing" by the Syrian regime which "would stand up in an international criminal tribunal".
The SLC also referred to the attempt made by a UN team to visit the hospital in 2012, which was blocked after pro-government forces demonstrated against their plans, forcing them to abandon the trip.
The memo concluded with an appeal for the UN's independent commission to investigate the crimes committed at Hospital 601 and hold the perpetrators to account.
Syria is not a member of the International Criminal Court. The only way the court could prosecute someone from Syria would be through a referral from the UN Security Council, however, Damascus-allies Russia and China have vetoed a resolution to refer the Syrian conflict to the court.
The war in Syria has killed more than 600,000 people since 2011, the vast majority by regime-allied forces. More than half of the country's 21 million population has been displaced, and the Assad government, led by the Muslim Alawite minority, has faced accusations of repopulation along sectarian lines. Some 14,000 Syrians are still being held in regime prisons, whilst the fates of a further 82,000 remain unknown.
---
---