---
Later, my worries increased and I decided to leave Aleppo. I felt I am betraying my husband by abandoning him to his fate.
August 29, 2020
---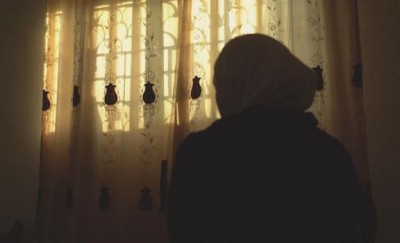 Source: The Association of Detainees and The Missing in Sednaya Prison
---
Our story started with the outbreak of the Syrian revolution. At that time, we were living in the northern countryside of Aleppo. When the regime started bombing these regions, we were obliged; my husband, our children and me, to move to the city of Aleppo where we rented an apartment.
My husband has a cousin, an informer. He had old problems with my husband's family. When he knew that we left to the regions controlled by the regime, he availed the opportunity and wrote a report accusing my husband of being a terrorist. They arrested him twice.
In the first, it was afternoon when they arrested him. My husband, his seventy years old mother, and I were in the house. They knocked at the door forcefully, we asked: "Who." They said: "Security…open." We opened the door because we had no other choice. They were twenty or more, they started cursing naughtily. They inspected the house and broke whatever they reached of furniture. I felt they were evils not human beings. They have no mercy.
---

---
My mother in law started begging them not to take him, they told her: "Mother … you didn't know how to raise him." They kept him in an inner room. We heard all the curses they told him. They took him barefoot, I followed them holding his shoes. They allowed him to take them.
I followed them and knew that they took him to the criminal security branch. In the first-time they arrested him, things were simple. I mandated a lawyer, "bribed," I paid between three hundred thousand and four hundred thousand. After two months and ten days he was released. The lawyer assured me that he became in the safe side and our troubles had ended. Despite this, my husband was cautious, he proposed to change the house, and we did.
When he was released, he was in a miserable shape. He lost twenty kilos of his weight. He lived in full fear for two months until he was arrested for the second time. The same cousin wrote another report for another and stronger security service. A large group of security men stormed our house. I was preparing lunch when they arrived. They knocked the door in a horrible way, broke it and rushed into all the rooms. It is very difficult to describe the scene. the children were crying, my mother in law was weeping and kissing their feet begging them not to take him. Me too, but in vain.
---
They took my husband to one of their cars and continued searching the house. In the house, there was a locked safe belonging to the land lady, owner of the apartment. Their commander looked at me and asked: "are there weapons in it" I told him "open it sir." They broke it and, of course, found nothing in it. They stole some tobacco, already in the apartment, and my mobile. My husband's mobile was with him.  The scene was extraordinarily horrible.  I remember that when the neighbors heard the noise, they all left their apartments. Our building was one of four levels. Out of a sudden, it was empty of tenants except me, my mother in law, and my children; the elder was ten years old, the daughter seven years and the youngest five years.
I told their commander: "I shall follow you, sir." He agreed. He lied to me. While I was putting on my clothes and covering my head he had already left. It was not the first time. They took my mobile to prevent me from calling anybody to help me. I knocked at the doors of our neighbors. No one answered.  I sat in the street and started sobbing.
---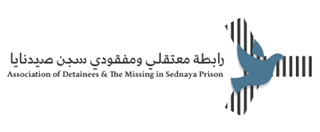 For one full month I tried to know anything about him. I paid a lot of money, several times subject to scam, until I knew that he was in the air force intelligence unit (al-Jawiyeh). The charge against him in the report was dangerous, participating in the fight with the revolutionaries to control an air base, and that he killed several officers. This time I couldn't reach him at all. I just knew that he was in the branch of the air force intelligence in Aleppo. When the branch was attacked by the revolutionaries and the authorities were afraid of its fall, they moved all the prisoners, including my husband, to the capital, Damascus, by helicopters. This was all I could know.
---
We, families of detainees always fall subject to scams by those who pretend can bring news about detainees. Our emotions always control us and we pay just to know any tiny news.  There were nights we slept without dinner just to save money to give them to those who pretend they know where my husband was. After moving him to Damascus, I lost all news about him, but I did not lose hope. I played the role of the mother and the father to my children, that was not easy for me. But I always said to myself if I depend on Allah (God) and had a definite aim, I can succeed. My aim was to raise my children, to help them complete their learning, and to see my husband released. I took care of them and of their education as my husband and I had planned. Many times, I imagined him out of the prison and felt happy and strong. The family around me encouraged me, but I was alone all the time. I always cried after my children went to sleep. What is their guilt to see me worn out and sad? I always tried to play the role of the father, some-times succeeded and others failed. Every time I took them to a park and they see a father entertaining his children I felt sad and concealed my feelings from them. Many times, I felt I was weak, especially when watching my children growing up. Now, my son is sixteen, his adolescence period is not easy. Had his father been with us, things would have been better.
---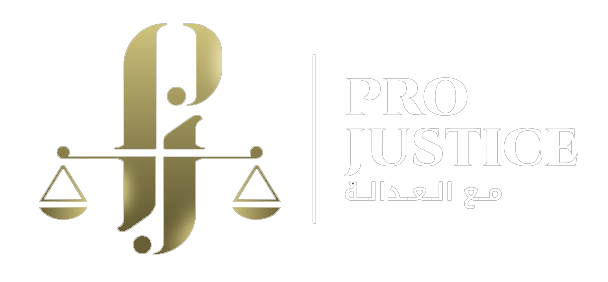 After the absence of my husband, security men started to harass me. they used to come in the morning and ask for money, calling me wife of the terrorist. God helped me. I did not open the door to them. At the end I was obliged to move from the house in which my husband was arrested. I was alone, a woman, 26 years old with my mother in law and my children. One night, at three o'clock in the morning we fled to another neighborhood and lived with a big family, a displaced family too, relatives to my mother.
---
Later, my worries increased and I decided to leave Aleppo. I felt I am betraying my husband by abandoning him to his fate.
Stories of the detainees are always difficult. Many times, I asked myself "They arrested my husband for a report. Ok, don't they have interrogation to know that the report was fake.  Don't they have judges and courts? Don't they have justice? But they are monsters. How do they put innocent people in basements for long years?  Had we known that he was killed, we would have prayed for the bless of his soul, we would bury him. But those forcibly absented have different stories. May God, the almighty, help their mothers and wives. We are always suffering from uncertainty: Is my husband dead or alive? Every day I ask myself this question."
After three years I knew that he was in Sednayah prison. I asked myself: Will he be able to resist?  Will he be able to bear torture? Will he be patient? Will I be able to see him again?
---
---
---
---
Part 1   Part 2    Part 3  Part 4  Part 5 Part 6   Part 7  Part 8   Part 9 
Part 10  Part 11  Part 12   Part 13
---